"A Quiet Place: Part II": Djimon Hounsou Cast; Replacing Brian Tyree Henry Over Scheduling Conflicts
Djimon Hounsou (Captain Marvel, Charlie's Angels) has been tapped to replace Brian Tyree Henry in a starring role in Paramount's A Quiet Place: Part II, a sequel to the 2018 horror hit. Reports are that Henery was forced to leave the film over scheduling conflicts.
Written, directed, and starring John Krasinski (The Office, Tom Clancy's Jack Ryan), A Quiet Place became a surprise boxoffice hit, grossing $340.9 million globally in the box office – putting it in the top 20 for 2018. He co-wrote the screenplay with Bryan Woods and Scott Beck – with the duo having previously collaborated on projects such as Nightlight and The Bride Wore Blood.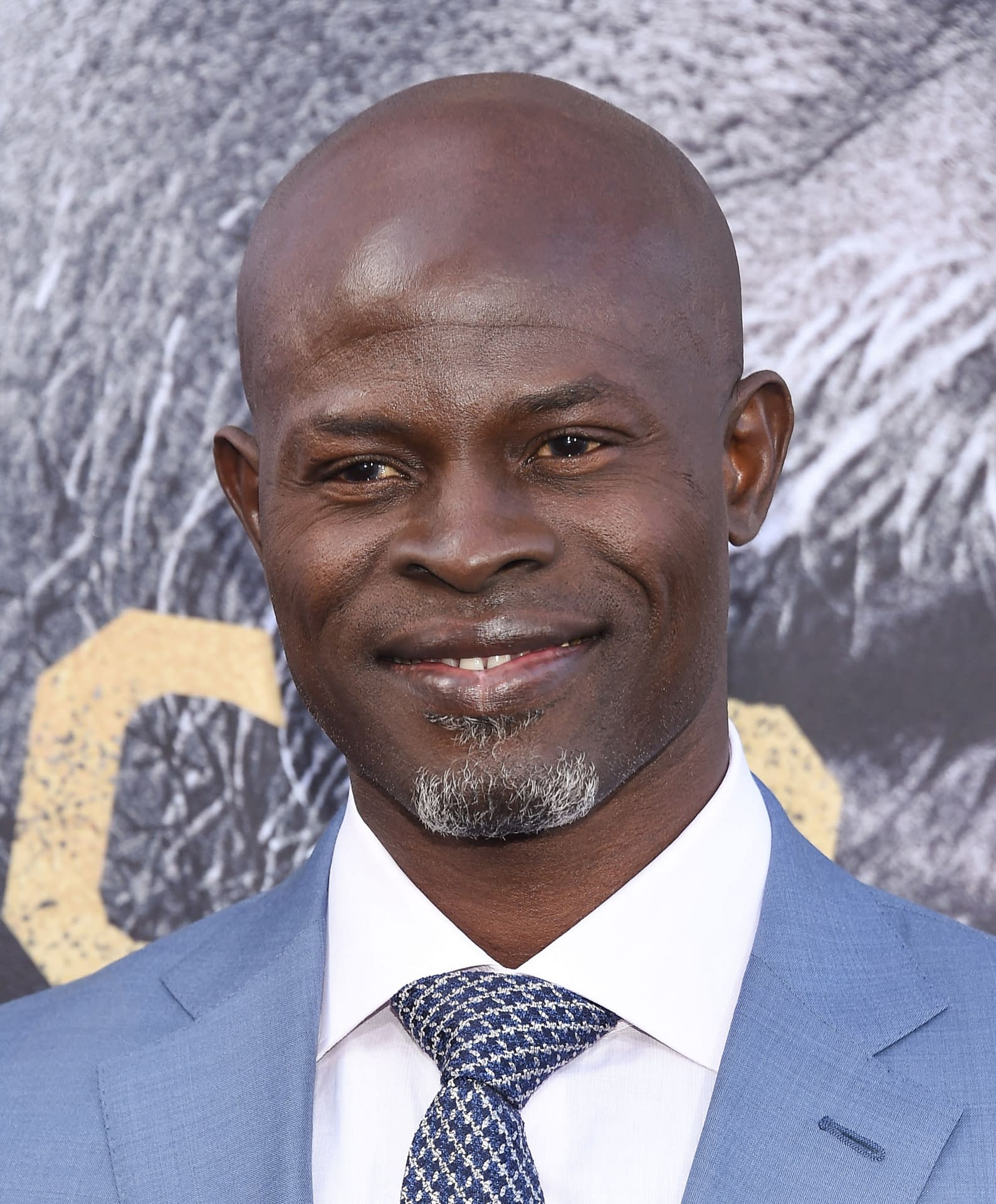 The first film followed a family living in a post-apocalyptic desolate world in silence on their farm as they try to evade decimation from blind ravaging beasts who hunt through sound. Spoiler ahead…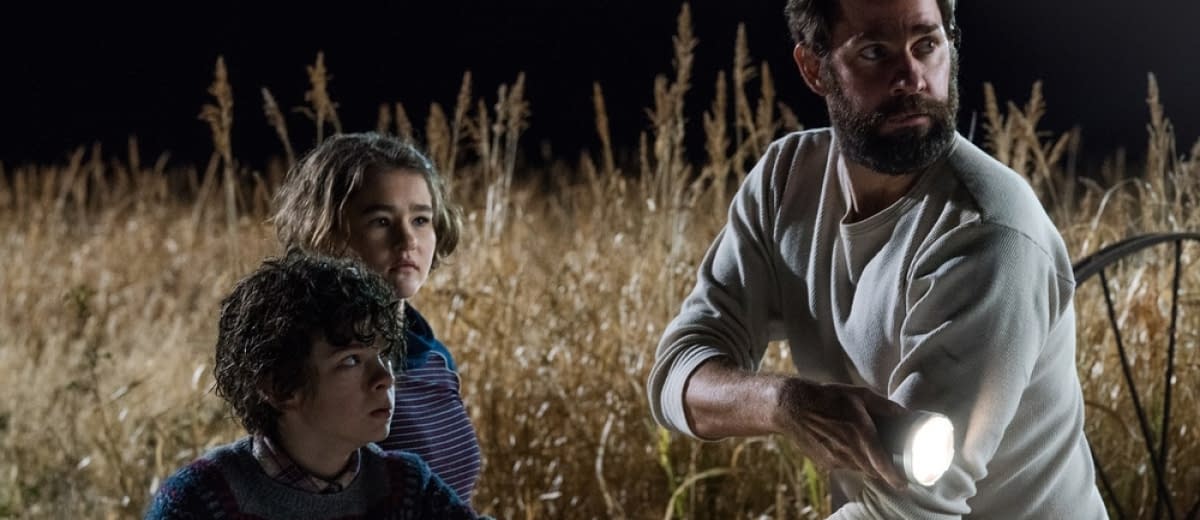 The conclusion found Krasinski's character as the father sacrifice himself to safe his family.
Krasinski, Woods, and Beck will reunite to resume their duties for the sequel – also returning to produce are Michael Bay, Andrew Form, and Brad Fuller. Not much is known about the plot of the film, though Hounsou joins Emily Blunt, Noah Jupe, Millicent Simmonds, and Cillian Murphy.
The two-time Oscar-nominee's been busy with multiple comic book-related projects, including Captain Marvel as Korath for Marvel, Shazam! as the Wizard, and Aquaman as the voice of King Ricou. He'll appear in the upcoming Matthew Vaughn-directed Kingsman prequel, The King's Man. He'll also appear the Charle's Angels reboot as one of the "Bosleys" – and will reprise his Marvel Cinematic Universe role as Korath in Marvel's upcoming revisionist television series Marvel's What If… on Disney+.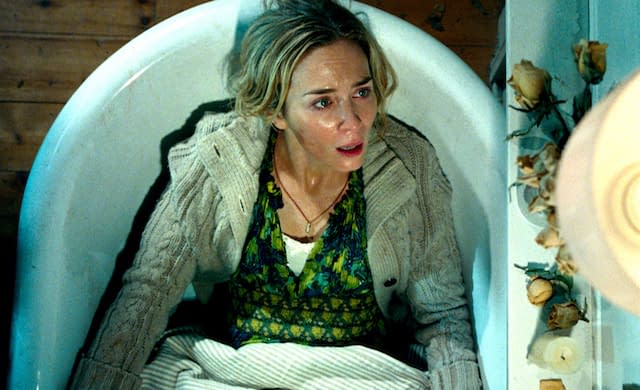 A Quiet Place: Part II is set for theaters on March 20, 2020.
Will we see more of the same in A Quiet Place: Part II except with a higher body count or will we see far a more effective resistance from the survivors? Let us know your thoughts below…