A24's New Horror Film 'The Hole in the Ground' Looks Terrifying
Fresh off a debut at Sundance, A24's new horror film The Hole in the Ground is coming to DirectTV on January 31st, and a limited theatrical release on March 1st. This is from the same studio that released last year's awesome Hereditary. This one is looking like it is going to be quite a trip as well. Between this, The Prodigy, and the remake of Pet Semetary, 2019 is looking like the year of creepy children. And boy does this one look all kinds of creepy. Check out the trailer and new very creepy poster with one too many spiders on it below:
Sarah and her young son Chris move to a new home in the Irish countryside, next to a forest that hides an enormous sinkhole. One night, Chris vanishes, and when he reappears he seems unharmed and unchanged. But, as his behavior grows increasingly disturbing, Sarah begins to fear that the boy who has returned may not be her son at all.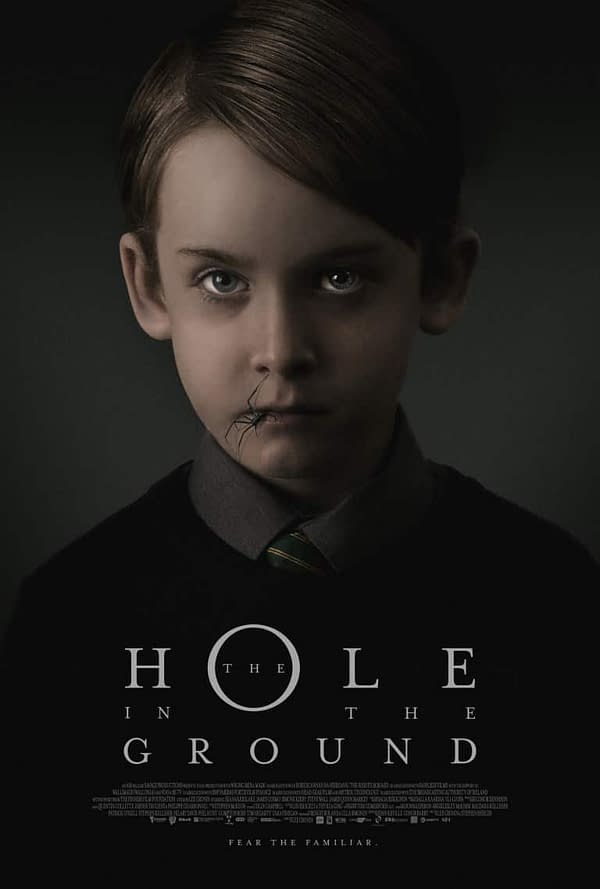 The Hole in the Ground, starring Seána Kerslake, James Cosmo, Kati Outinen, and James Quinn Markey and directed by Lee Cronin makes its debut on DirectTV on January 31st, with it also coming to limited theaters on March 1st.