Earlier this week we reported on the news that Adam Blampied, one of the former stars of WhatCulture's wrestling division and partner in the soon-to-be-launched Cultaholic website and YouTube channel publicly admitted that he had been soliciting women for photos on social media, claiming he was in an open relationship and using his celebrity status to ask for nudes. The uproar from fans was, surprisingly, split. We ourselves couldn't believe it as we poured over his original letter and found there were just as many supporters as there were detractors. Yesterday evening, it appears the pressure finally got to the rest of the Cultaholic staff, who issued this tweet formally announcing that Blampied has been terminated from the company.
As of Friday, October 27, 2017 Adam Blampied's employment with Cultaholic Ventures LTD has been terminated with immediate effect.

— Cultaholic (@Cultaholic) October 27, 2017
We've reached out to Cultaholic for a comment but have received no response back at this time. Blampied retweeted their statement, switched all of his social media photos to a blank slate, and has gone radio silent. However you may personally feel about Blampied, his firing is a blow to the channel as he arguably was the most prolific of the group. Where they go from here and how they plan to address it publicly beyond this one tweet will be interesting to watch. But considering their fanbase and the publicity this has gotten in wrestling circles already, it's clear that ignoring it or not acknowledging it are no longer options.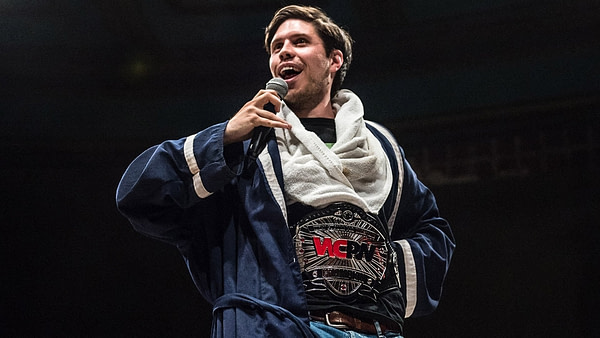 It also puts WhatCulture Wrestling's YouTube channel in an interesting spot as the bulk of their current library features Blampied. Do they remove those spots and take the loss of YouTube income, or keep them and simply distance themselves from it as much as possible by not talking about it? Only time will tell which direction both companies head in after this. Cultaholic was set to launch on November 1st, but postponed their launch following Blampied's original letter on the matter. No word yet if they now plan to launch on time or are keeping the delay to coordinate new content and direction.