Posted in: Movies | Tagged: alamo drafthouse, fantastic fest, harassment, HRL, jill lewis, tim league
---
Former Alamo Drafthouse Employee Goes Public With Sexual Harassment Allegations
Another woman has made allegations of sexual harassment at Alamo Drafthouse and failure by management to take appropriate action to prevent it. Fantastic Fest has been embroiled in scandal this year, following a series of revelations about festival co-founder and Alamo Drafthouse owner Tim League, Ain't It Cool News founder and Fantastic Fest co-founder Harry Knowles, and former Alamo Drafthouse employee Devin Faraci.
Faraci parted ways with Alamo in 2016 after a sexual assault allegation was made public, but was apparently quietly rehired by League soon after. When it was revealed that Faraci was still working for Alamo, Todd Brown resigned as director of international programming for the festival, and the film Three Billboards Outside Ebbing, Missouri pulled out of the festival. Knowles didn't attend the festival, and Ain't It Cool News dropped out as a sponsor, amid allegations that Knowles sexually assaulted a woman on several occasions at Alamo Drafthouse events.
Additionally, the report claims that the woman, a longtime friend of Tim and Karrie League, informed the pair about the incidents and were told to just try to avoid Knowles. League co-founded Fantastic Fest with Knowles a few years afterward, in 2005. Several AICN contributors have quit the website in the wake of the allegations. Knowles has "categorically" denied them.
But now, a former employee of Alamo Drafthouse has spoken out about the company's methods of handling sexual harassment allegations. Jill Lewis, who worked at Alamo Drafthouse and Fantastic Fest from 2001 to 2011, posted the following to Facebook:
"I believe women. I believe women when they recount the times that someone groped them or was inappropriate with unwanted and unwarranted words/sexual advances.

I've been on the fence and sick to my stomach about speaking up about the sexual scandals involving Fantastic Fest/Alamo Drafthouse, as Tim and Karrie had always been really good to me throughout my time there, 2001-2011. Although I no longer work under the Alamo umbrella, I still felt this sense of family and protection when it comes to that group and didn't want to make things worse than what they were already facing. I realize though, that by remaining silent, and internalizing, it just helps perpetuate that culture of "let it slide", and I am triggered as each new allegation/comment come out .

A regular of the Drafthouse/FF, whom people knew as "creepy, but harmless", made me very uneasy with his escalating unwarranted sexual behavior towards me. The peak of which ended with me pushing him away from me and kicking him out of Alamo South Lamar in the middle of a crowded hallway after he grabbed my arm/shoulder, stuck his face in my ear, and whispered extremely dirty things involving my "pussy". The Leagues knew him personally, and explained to me that they felt compassion for him as he was injured in an accident and lived his life at the Alamo, that banning him would ruin life for him. They essentially gave him an ultimatum, signing a legal document stating that he would keep his distance from me and no longer engage in these disgusting behaviors, or be banned. They did what they thought was best at the time for everyone, and yet I had to go to work knowing that this man, who I didn't feel safe around, would be lurking there. For a period of time afterwards, I had an employee stay until I could be walked out to my car at the end of the night. This man is still a regular and is involved with both the Alamo and FF.

A male co-worker, who ran a bit hot headed, one morning threw an office chair in a fit of rage in our office. This chair was directed at my head, and luckily I moved quickly, and the chair hit the wall instead of me. This episode was caught on camera, which we all watched several times. He was not let go, and instead relocated to another store in Austin.

Fast forward to Harry Knowles, whom one night during FF at the old Highball, grabbed my arm, asked me to come closer, and then told me he was on mushrooms, and that he and his wife had been talking about wanting to see me naked, and asked me to do just that with them that night. I had never had any personal conversations with this man outside of FF/Alamo business, and honestly, I had kept my distance to brief pleasantries due to the common knowledge that he was a creepy man. I was completely disgusted, politely declined, and left.

I've had a filmmaker tell me that he wanted to "make me squeal like a stuck pig", with many other festival goers in presence, to which there was a uncomfortable silence then slight giggles. I said "no", and tried to carry on as if nothing had happened, as did everyone else.

I reported the first two instances mentioned here, both times not feeling like my personal safety or feelings were truly taken into account. I felt that saying anything about the Knowles and visiting filmmaker situations would be swept under the rug. When I attended my first day of FF this year, I listened to the introduction, sans the usual awesome shenanigans, with the message of complete open communication and conversations about change. I walked out of my first film, feeling that it was the perfect time to address these things (especially since Harry had just come out saying that he wouldn't make sexual advances due to being married and in a wheelchair), and was immediately silenced by the very person who made that announcement, saying they "absolutely will not talk about that". I walked to my car, feeling really weird about it, and returned to confront the situation and have an actual conversation. Twice more, I was brushed off, walked away from, and not allowed to speak about these things.

We can't move forward to a safe, inclusive environment for everyone, unless words spoken are backed with honest actions.

I loved being in a creative environment, surrounded by interesting and intelligent people, getting the chance to see really wonderful works of art and attend ingenious events, and will greatly miss that part of the Alamo Drafthouse and Fantastic Fest. I wish them the best, and hope they will honestly address the issues, and move forward as bigger, better, and safer institutions."
Bleeding Cool asked Lewis for permission to republish her statement, and she also directed us to a follow-up comment she made on her post:
It was truly difficult to write this, and I'm so glad that folks are listening. As I have your ear for a brief moment, I'd like to set a challenge. It's so easy to be angry, upset, and hurt, and want to throw fingers and trash talk. I felt it, I stomached it, and realized that it's just not productive.

What actually inspires true change is holding others, and ourselves, accountable for actions/inactions, with the expectation of bettering ourselves. How did I contribute to this culture? That droning "If you see something, say something", rings true. Keeping real honest and open communication and ACTING upon that is what will better us as a Community.

I apologize to everyone here for not taking action by speaking out earlier because I was scared and weak.
Alamo Drafthouse CEO Tim League has provided Bleeding Cool with a statement about the various sexual assault and harassment allegations. League apologized to "the women we have let down" and said that Fantastic Fest is building a new board of directors as part of an effort to make Fantastic Fest "a safe and welcoming environment for all of our staff and guests." Read the full statement here.
---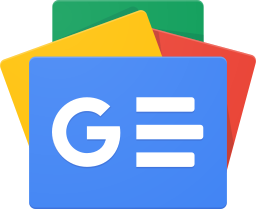 Stay up-to-date and support the site by following Bleeding Cool on Google News today!