The early numbers for Ant-Man and the Wasp are coming in, and it's looking pretty good for the 20th movie in the Marvel Cinematic Universe. According to The Hollywood Reporter, Ant-Man and the Wasp is trending toward a $75 million opening weekend, which is significantly higher than the $57.2 million that the first movie took in back in 2015.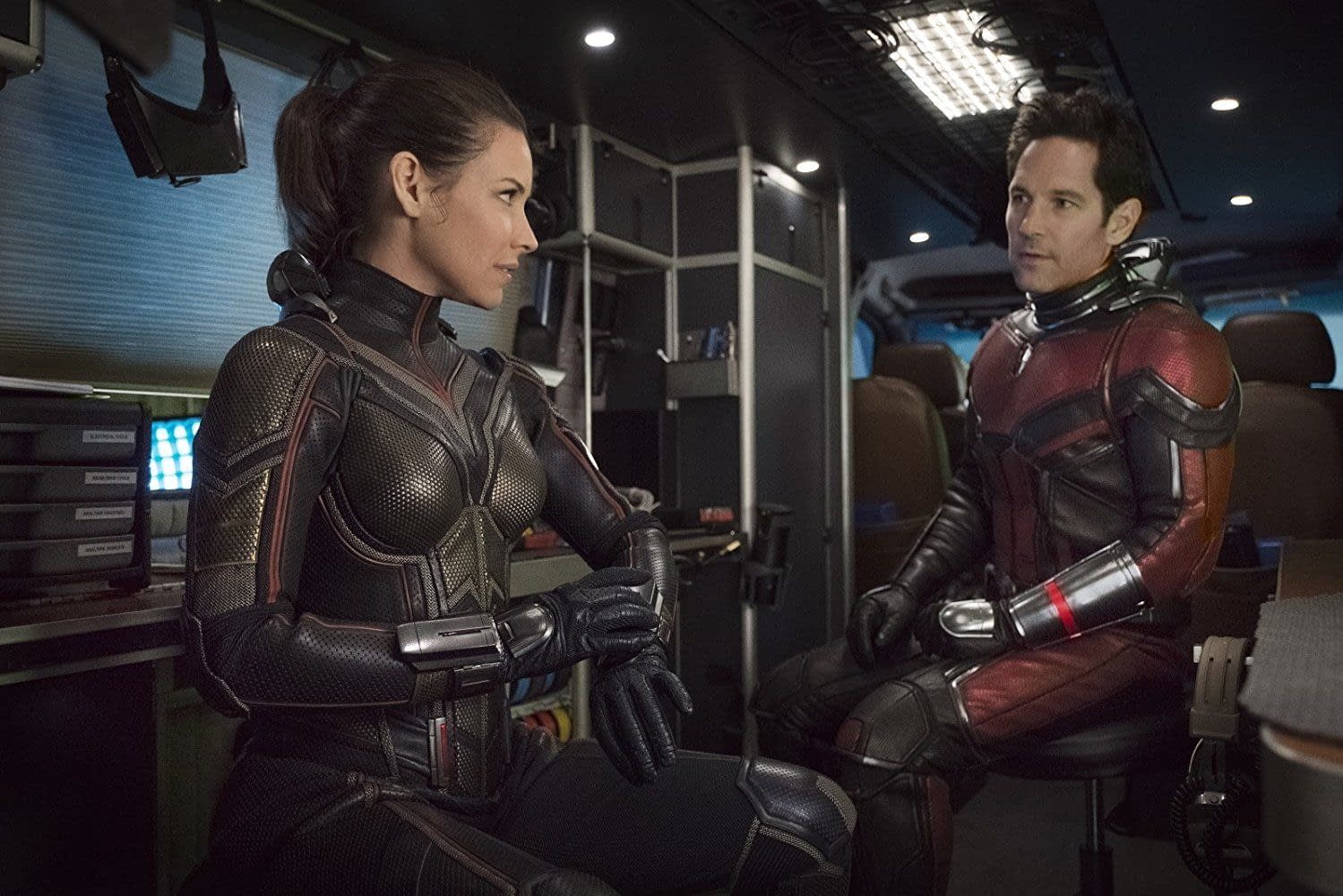 No one, including everyone at Marvel, expects this to be the biggest movie of all time, because there isn't any way for it to be. That being said, the mid-tier Marvel movies that don't shoot for the stars still tend to be very good. Ant-Man was a good movie because it felt much more personal; the world wasn't going to end in this movie, and the stakes were more about the characters.
This second installment takes place after the events of Captain America: Civil War and before the events of Avengers: Infinity War. We know the world isn't at stake because the world is fine come the next movie, and it promises to be more character focused like the first movie. When Avengers: Infinity War came out, we argued that Ant-Man and the Wasp would be the perfect follow-up. The more footage we see, the more we think that idea was right.
THR also reports that early numbers are coming in for The First Purge, which opens on July 4th. It's looking to gross #25 million over its five-day weekend.
Summary: As Scott Lang balances being both a Super Hero and a father, Hope van Dyne and Dr. Hank Pym present an urgent new mission that finds the Ant-Man fighting alongside The Wasp to uncover secrets from their past.
Ant-Man and the Wasp, directed by Peyton Reed, stars Paul Rudd, Evangeline Lilly, Hannah John-Kamen, Michael Douglas, and Michael Peña. It will be released on July 6th.
Enjoyed this article? Share it!