Randy Orton "Screwed Out Of Entrances," Thought Wrestlemania "Snake Looked Like Giant Sperm"
Kody William Schmitt writes for Bleeding Cool from Wizard World St. Louis… This past Saturday a relatively small but enthusiastic home town crowd greeted WWE Champion Randy Orton for a brief Q&A at Wizard World St. Louis. Fans were eager to engage with the champion who was riding the momentum of his recent Wrestlemania victory over Bray Wyatt.
As expected Wrestlemania was a hot topic of discussion. When asked about his experience at Wrestlemania 33, Orton did not shy away from his true feelings. While pleased with his match against Wyatt, Orton made it evident that he loathed his entrance down the long digital snake ridden video ramp to the ring. Orton remarked to the all-ages crowd that "The snake looked like giant sperm." He then proceeded to answer follow up questions explaining that he has no say whatsoever in his Wrestlemania entrances. Orton stated that he would love to have an elaborate entrance like Triple H had at this years event but he is often "screwed out of entrances."
His disdain of the video snake was echoed later in the panel as a response to the question of a young boy no older than ten. The child asked Orton what his favorite Pay Per View is. Orton replied that he loves the big four but even Wrestlemania can have it's negative side such as having to "ride a giant sperm" down the ramp. The child was clearly perplexed probably having never heard the word "sperm" before the panel. It was a hilarious if slightly polarizing moment. As WWE Champion, Orton is effectively an ambassador for the PG company. One can't help but wonder if the higher ups would have found his word choice uncouth for an audience with a high percentage of kids.
Other topics discussed during the short panel included the revelation that Stephanie McMahon was behind his Apex Predator moniker, that he has no interest in working another program with Brock Lesnar, and if he could have his choice of a former WWE wrestler to return to the company he would pick the original Tough Enough winner Maven. That's right. Of all the talents to have left WWE during Orton's tenure he would like to have Maven back. Maybe there is a reason he doesn't get much say in things.
---
---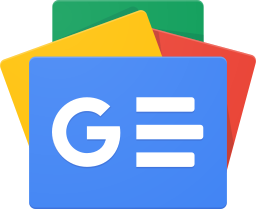 Stay up-to-date and support the site by following Bleeding Cool on Google News today!