Jessica Chastain Is An AssassinIn Trailer For Ava, Out September 25th
Ava is a new assassin thriller starring Jessica Chastain as a "deadly assassin who works for a black ops organization, traveling the globe specializing in high profile hits. When a job goes dangerously wrong, she is forced to fight for her own survival when they make her a target to eliminate." The film actually has a pretty stacked cast surrounding Chastain, including Diana Silvers, Colin Farrell, John Malkovich, Geena Davis, Ioan Gruffudd, Common, Joan Chen, and Jess Weixler. Ava is directed by Tate Taylor, who has helmed films like Pretty Ugly People, The Help, Get on Up, The Girl on the Train, and Ma. Jessica Chastain also produced the film. You can watch the trailer for Ava below.
Ava Trailer Gives Too Much Away
The best part about a spy thriller is the sense of discovery yourself, and the audience gets when twists are revealed, and double-crosses are double-crossed. Part of the problem with Ava is this trailer. The whole movie seems to be there. I guess that is ok if you want to digest the gist of the story and then decide if you want to spend time with it, but as a film that takes out all of the fun. Ava may have a stellar cast, but if the story is going to be this paint by numbers, then why do this revealing a trailer?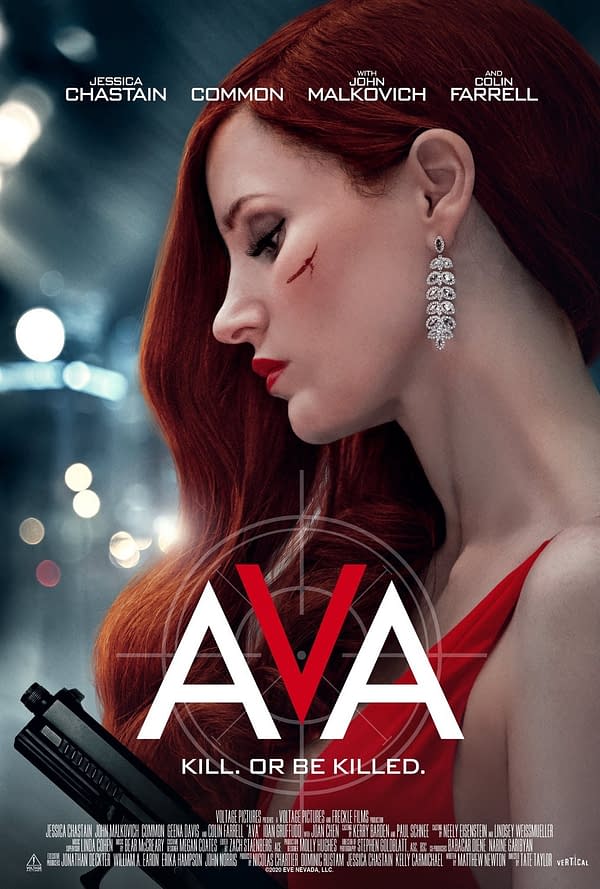 I, however, adore Jessica Chastain, so I will be watching this film regardless. It would be hard for me to deny myself the chance to see this cast play off each other, especially Chastain and Farrell. Ava will release early in Canada on August 25th, and then here on September 25th.