Batgirl: Leslie Grace Praises Brendan Fraser And The Practical Effects
Batgirl star Leslie Grace has nothing but praise for co-star Brendan Fraser [no surprise there] but also spotlights the fire practical effects that were used.
---
Ever since Batgirl was shelved after filming was completed back in August, it has been a hot topic of conversation. People have wondered if there is a way for the movie to come out [there isn't], why this film was canceled, but something like The Flash, which has had more drama, still gets to come out [The Flash has a bigger budget compared to Batgirl], the reason why it was canceled in the first place [first they said tax cuts, now quality, truth is probably in the middle], and many more. Even just the optics that Brendan Fraser gets nominated for an Oscar while Doom Patrol and Batgirl are both shelved. This entire situation will always be messy no matter how anyone swings it; several cast members are still talking about the experience, including Leslie Grace. She spoke to Collider for How to Win Friends and Disappear People but was also asked about her experience on the set of Batgirl. Grace had nothing but praise for Fraser and also praised the practical effects that were used for Firefly.
"I truly had one of [the best] experiences with Batgirl. In terms of the experience of shooting, we were all so excited for people to see a lot of the action, a lot of the practical shots we did with fire. Our movie was full of practical fire, which was really hard to shoot. Brendan [Fraser], our villain, our Firefly, he was just so outstanding and so happy that he's having this incredible moment—this Brenaissance, as everyone says. He's amazing. He's one of the kindest people in the world, and I felt so blessed to have him as my sparring partner. We had so many amazing action scenes together where we were beating each other up but hugging in between takes because he's just so sweet. So I would've loved people to see those moments, but you know what? You have the experience, and you keep on rolling, and I feel so blessed, all in all, that I have those memories, and hopefully, maybe in some future, some clips will arise, and people will get to enjoy a little bit of it. But for now, we'll just have to keep it going as it going in comic folklore, I guess, with all of our memories and our stories while we can."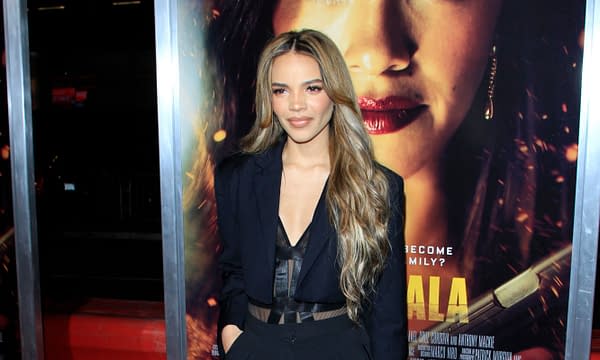 The odds are that Batgirl won't see the light of day for a long time, but weirder things in this world have happened. However, there are a few things that we need to keep in mind. It isn't finished, so even if it got leaked, we'd be seeing an incomplete film, and no filmmaker wants that version of their work out there. As we said, this whole thing is a mess, and it really is a shame that such a promising cast and crew got caught up in it.
The Long Dead End Road To Making a Batgirl Film
The Batgirl movie had a hard time getting to the big screen, which is saying something considering some of the DC projects that have struggled over the years. It was going to be brought to the big screen by Joss Whedon before it was widely reported that he was a terrible person and promptly left the project. The movie picked up some new directors in 2021 in the form of Adil El Arbi and Bilall Fallah, and it was supposed to be the first DC project to make its debut on HBO Max.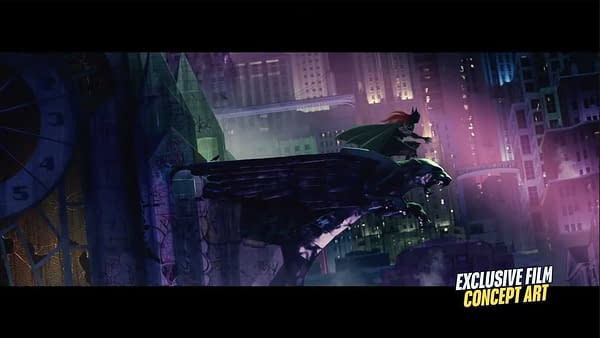 Back in July 2021, it was announced that Leslie Grace of In The Heights fame had snagged the coveted role of Barbara Gordon, aka Batgirl. We got some minor plot details for Batgirl during DC FanDome and a piece of concept art. Jacob Scipio, who was one of the stars of the much better than it had any right to be Bad Boys For Life, joined the cast in an unknown role. J.K. Simmons is also set to return as Commissioner Gordon. We learned that Brandon Fraser would play the villain at the end of October 2021. Though we don't know the exact villain, the rumors said it might be Firefly. Production on the movie started at the end of 2021, and Batgirl was supposed to release at some point in 2022.
In August 2022, Warner Bros. Discovery canceled several big projects for tax purposes, and Batgirl was one of them. Many cast members tried to save the film and see if there was some way to prevent it from being thrown in the vault, never to be seen again, but it wasn't meant to be. There were "funeral screenings," and now the film is locked away, never to be seen again. Batgirl is not a SnyderCut situation because of the tax write-off. Warner Bros. Discovery cannot make any money on this or any of the projects used in the write-off, or they would have to pay back that money. So Batgirl appears to be well and truly locked away, never to be seen again.