Hollywood bean counters continue to be utterly unable to wrap their minds around Black Panther. Despite increasing projections leading up to the event and a Thursday, Friday, and Saturday that blew away even raised expectations, Black Panther has once again exceeded its estimates, earning $201.8 million in its three-day opening weekend (which includes Thursday previews). That number is up from the estimated $192 million named Sunday morning.
Additionally, Black Panther's four-day Presidents Day weekend estimate has now been raised from the $218-225 million range to $235 million or more. Has the industry finally gotten it right, or will Black Panther once again shatter expectations and records? Don't be surprised if the final four-day total ends up being even bigger. At the beginning of February, Black Panther was projected to make, at most, $160 million over the four-day weekend.
Of course, while Hollywood and most of the entertainment media were busy looking foolish even after the first box office receipts started to pour in, Bleeding Cool predicted right from the start that, on the strength of an important cultural milestone that everyone would want to be a part of and backed by incredibly strong reviews and high anticipation, Black Panther had a serious shot of being the biggest superhero movie opening of all time. That would have required a three-day total of $207 million. When the dust settled, Black Panther came within $6 million of that mark, making it the second-biggest superhero movie opening, and the fifth-biggest movie opening, of all time. All of this in February, where the previous record-holder, Deadpool, made $152 million in four days.
Congrats to director Ryan Coogler, cast including Chadwick Boseman, Michael B. Jordan, Lupita Nyong'o, and Danai Guiria, all of the comic book creators who worked on Black Panther over the years, and everyone involved in this achievement that's shocked everyone (except us).
And there's still the rest of the day to pad that four-day total. Why not go and see it again?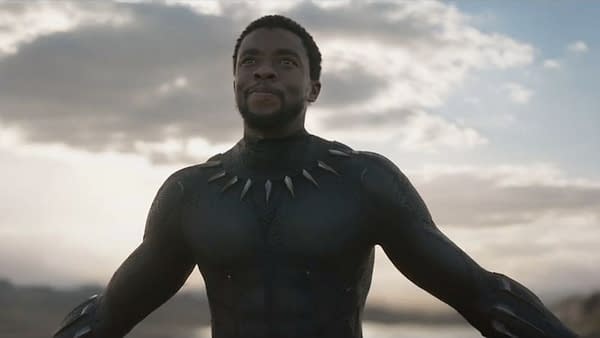 Enjoyed this article? Share it!