"Sonic" Redesigned Cost Far Less Than Rumored $35 Million
Following the summer trailer release of the live-action Sonic the Hedgehog, online backlash forced a character redesign. Paramount released their latest trailer with the changes. An initial report on Twitter suggested an estimated redesign cost of $35 million. A source close to the production told Indiewire the cost was far lower to $5 million.
Back to the Drawing Board
VFX was incomplete with the April 30th trailer. Paramount delayed the film's release and worked on character redesign with the negative feedback. Director Jeff Fowler apologized on social media May 2nd promising improvement for fans.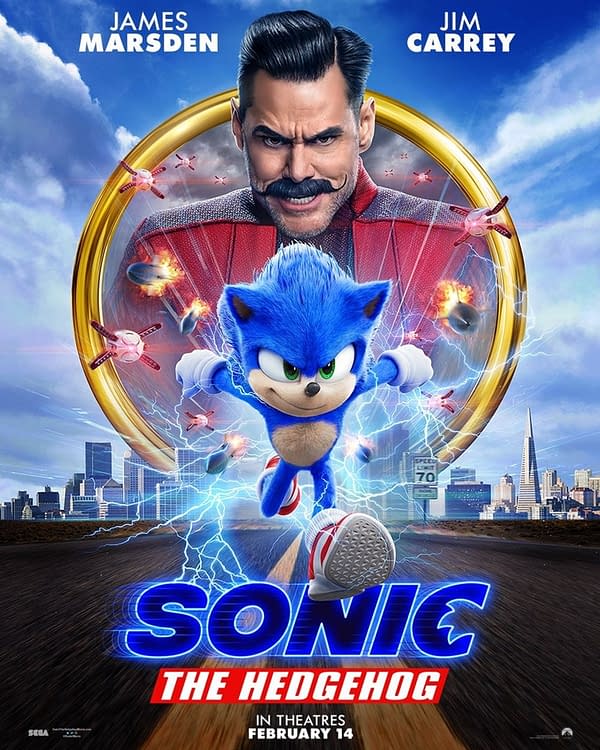 The latest Sonic redesign widened the blue hedgehog's eyes, less muscular legs, less sharp teeth, wider mouth, and bigger hands. Fans warmed to the changes and the director thanked the fans.
Based on the Sega video game franchise created by Yuji Naka, Naoto Ohshima, and Hirokazu Yasuhara, the film takes the hedgehog into the real world. Appearing in 85 titles across several consoles, the franchise received several adaptations from comics to animated series. Sonic's synonymous with Sega as Mario is with Nintendo. Once rivals, Sega abandoned the hardware console market near the turn of the millennium. The two collaborated on several titles with their Mario v Sonic Olympics to the popular Super Smash Bros series for Nintendo consoles.
Paramount recruited Josh Miller, Patrick Casey, and Oren Uziel for the screenplay. Van Robichaux and Evan Susser wrote the story.
Sonic the Hedgehog stars James Marsden, Jim Carrey, and Ben Schwartz as the voice of Sonic.
"Sonic (Schwartz) tries to navigate the complexities of life on Earth with his newfound best friend — a human named Tom Wachowski (Marsden). They must soon join forces to prevent the evil Dr. Robotnik (Carrey) from capturing Sonic and using his powers for world domination."
The film comes to theaters on February 14th, 2020.