Bleeding Cool Welcomes Erik Amaya, New Head Film Writer
It's time to welcome a new Head Film Writer into our midst on Bleeding Cool, and one who hails from the West Coast, to bring us all our film goodness and plenty of breaking news. Erik Amaya runs the gamut of pop culture proficiencies, with an estimable enthusiasm for comics as well as film and TV, and a taste for gossip alongside industry chatter and critical analysis. Erik came to our attention through his work at conventions, but if you've been following pop culture writing online for any length of time, chances are you've bumped into him before since he's been involved in blogging nearly as long as Rich Johnston, and that's saying something.
Erik's pedigree includes working as a Staff Writer for Comic Book Resources since 2007, during that time preparing the daily column "The Comic Reel", which featured comic book movie news. His work at CBR also consisted of conducting interviews with writers, directors, and actors, as well as reviewing comic book based and genre films and attending conventions for reportage. Erik studied in both the USA and UK, taking degrees that included a focus on creative writing and cinema/Television. He also hosts a monthly discussion podcast called The Satellite Show and a weekly "worst of TV" podcast called Tread Who Perilously which you'll be seeing featured on Bleeding Cool.
When asked what his opening goals are as Head Film Writer at Bleeding Cool, he says: "As a journalist, I hope to bring readers a peek into the process and thinking that leads to a film's release or a television series renewal, with, perhaps, the occasional irreverent viewpoint. I'd also like to reveal what I call the "film-life" — the world of people deeply immersed in media; both those who make it and love it."
Sounds pretty good to us, Erik. Welcome aboard and thanks for your long-term dedication to pop culture journalism.
You can find Erik on Twitter at @futurethreat to congratulate or commiserate with him. Either way, buy him a drink!
---
---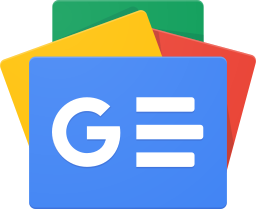 Stay up-to-date and support the site by following Bleeding Cool on Google News today!