In 1941, Noel Coward wrote Blithe Spirit, a play about a socialite author who hires a discredited, eccentric medium to conduct a séance in his home, hoping that the experience will help him through his writer's block. The medium does indeed summon a spirit- the spirit of the author's deceased, and very possessive, former wife.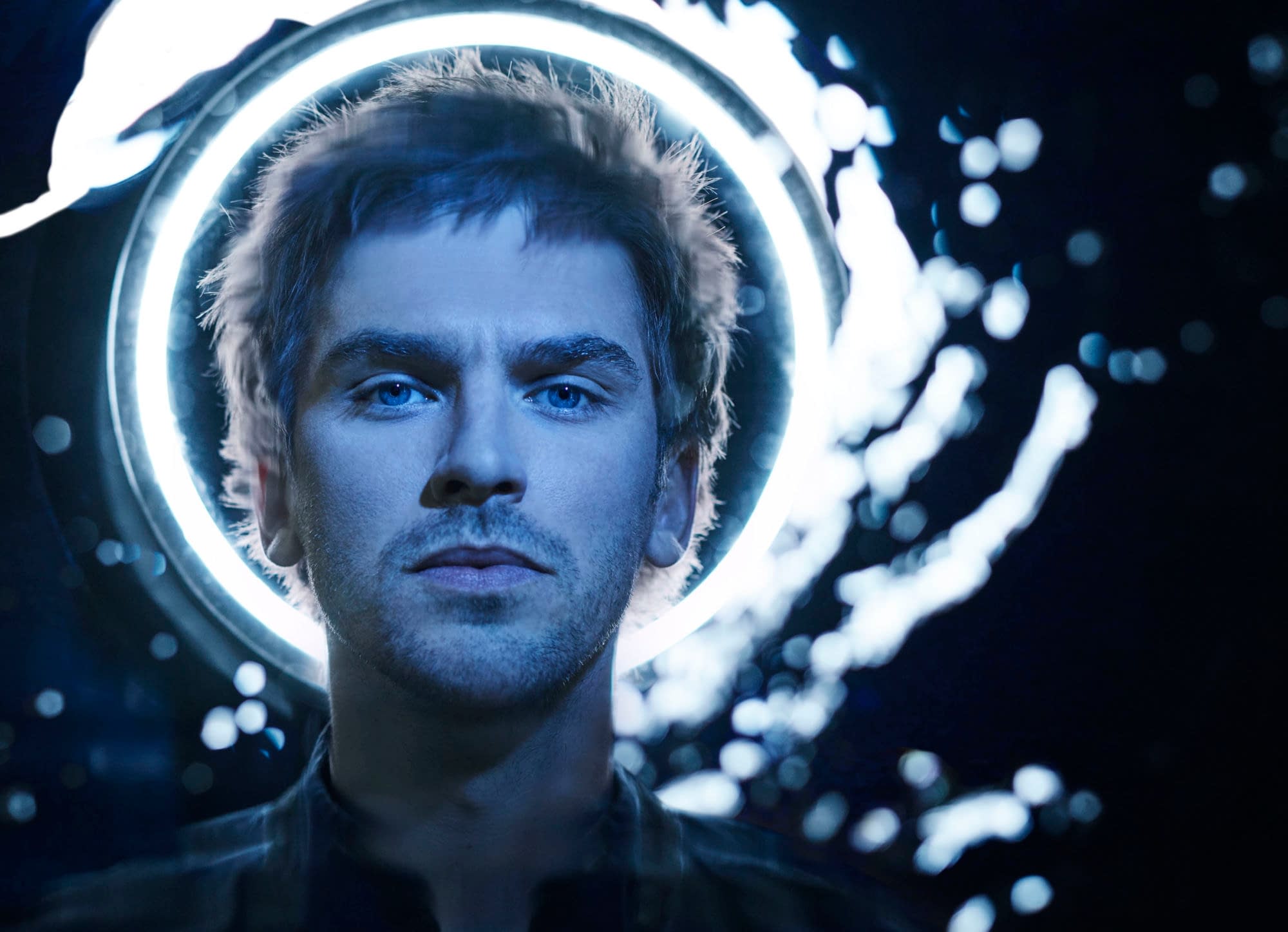 Now, principal photography has started on a film adaptation of Blithe Spirit in the UK, with Legion's Dan Stephens playing the lead with Isla Fisher, Julain Rhind-Tut, Emilia Fox, James Fleet, Leslie Mann, and Dame Judi Dench filling out the cast.
Blithe Spirit will be directed by Edward Hall, who has worked on Downton Abbey. Nick Moorcroft, Meg Leonard, and Piers Ashworth adapted Noel Coward's play.
Stevens will play Charles, the aforementioned writer, who needs to get through his writer's block so that he can deliver his first screenplay before his deadline. Fisher will be playing his wife, Ruth, who is trying her best to keep Charles focused.
Charles eventually finds Madame Arcati (Dench), a debunked psychic medium. Charles thinks a séance would get his creative juices flowing, but Madame Arcati ends up being more successful than anyone planned, as she summons the spirit of Charles' deceased wife, Elvira (Mann).
Director Edward Hall is excited to work on the movie: "I am delighted to be starting principal photography on this new adaptation of Blithe Spirit. The cast and team that have gathered together to realise this colourful and original comedy are testament to the enduring appeal of Noel Coward's unique story. Elegant, escapist and anarchic, I hope it will lift cinemagoers spirits and leave the troubles of the world behind for a moment as we enjoy afterlife turbulence of a very different kind…"
The film will be produced by Align out of Los Angeles, with financing from Fred Films.
We'll have more on this new film adaptation of Blithe Spirit as the movie develops!
Enjoyed this article? Share it!