Posted in: Movies | Tagged: bohemian rhapsody, bryan singer, fox, queen, rami malek
---
Bryan Singer Says Fox Fired Him Because He Was Caring for Sick Parent
Director Bryan Singer has fired back at Fox following the announcement Monday afternoon that the studio had fired Singer from the production of Bohemian Rhapsody, the Queen biopic starring Rami Malek. Reports said the studio fired Singer for taking absences from the set too often, and that those absences propelled Singer Headlong into conflict (involving a thrown object) with star Malek and also Tom Hollander, who at one point said I Want To Break Free and quit the film, though he was later persuaded to return.
However, Singer fired back in a Flash… Ahh-ahh, saying he wasn't just Lazing on a Sunday Afternoon, and there was a legitimate reason for his absences, which Fox refused to accommodate.
"'Bohemian Rhapsody' is a passion project of mine," a statement issued to Variety read. "With fewer than three weeks to shoot remaining, I asked Fox for some time off so I could return to the U.S. to deal with pressing health matters concerning one of my parents. This was a very taxing experience, which ultimately took a serious toll on my own health. Unfortunately, the studio was unwilling to accommodate me and terminated my services. This was not my decision and it was beyond my control."
Fox, unfortunately, decided that The Show Must Go On, and since Singer wasn't there, they terminated him under his pay or play contract. Singer isn't the first director to leave Bohemian Rhapsody. Sasha Baron Cohen had One Vision for the film, and when the band didn't share it, he left. British actor and director Dexter Fletcher was also attached at one point but was also unable to Breakthru the film's curse. And now, with Singer gone, just like that, Another One Bites The Dust.
Fox didn't comment on any of the alleged friction between Singer and actors on the set. Those reports were all based on Innuendo, but Singer addressed them anyway.
"While, at times, we did have creative differences on set, Rami and I successfully put those differences behind us and continued to work on the film together until just prior to Thanksgiving," Singer continued in his statement. "I wanted nothing more than to be able to finish this project and help honor the legacy of Queen, but Fox would not permit me to do so because I needed to temporarily put my health, and the health of my loved ones, first."
It's important to have Somebody To Love, so it's easy to see where Singer's coming from and why he might feel Under Pressure. Now, the task falls to Fox to find another director to save the production, but with three down so far, somebody would probably have to be Stone Cold Crazy to sign on to this director Killer Queen biopic. ---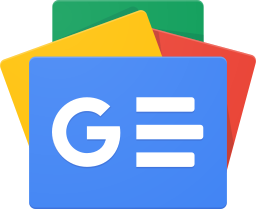 Stay up-to-date and support the site by following Bleeding Cool on Google News today!