Chadwick Boseman Compares The Political Climate In 'Black Panther' To The One In The USA
Time to get excited about Black Panther! The more we learn about this movie the more it feels like it's going to be the political thriller we haven't seen in the Marvel Cinematic Universe yet. Entertainment Weekly did a great interview with star Chadwick Boseman and he gave a ton of new information about the plot. In terms of where T'Challa's head is and when the movie takes place Boseman described a conflicted and guilty young man.
It's shortly after Civil War has ended so he's still in mourning. There's a guilt in terms of taking the throne. There's a feeling that he wishes that his father would have been alive to see it, if he would have given up the thrown for being too old. That's the ideal way. His mindset is one of guilt and unsureness because he doesn't have [his father] there.
When it comes to the political situation of Wakanda there are some very obvious paralells to the current situation in a couple of first world countries.
Generally, there is unrest because there's no leader on the throne. We're dealing with a similar thing right now in this country. Just because a person was elected doesn't mean everybody agrees with the things he's going to do. Having to make the first decisions … what do you do first? What do you choose to do that's going to get everybody on your side? It's a political drama essentially.
Boseman was quick to point out that the parallels are similar but not direct. T'Challa is not Donald Trump (spoiler alert).
[Laughs] Yeah, he's not Donald Trump! It's funny watching the campaign because we were working on this before the campaign started, in terms of the prep. Watching how that ended, watching Obama leave office, and watching Trump take over … There are definite parallels there that you pull from. When asked about Erik Killmonger (Michael B Jordan) Boseman was hesitant to call him a villain compared to Klaue (Andy Serkis).
I can't really say. Klaue is the real villain. I can say that I identify with Killmonger's character. It's going to be a fun character. He definitely has a different point of view. They are polar opposites. A superhero movie is only as great as its villains. I think they both provide a piece of that.
Boseman went on to describe why Klaue is such a threat to Wakanda and what his presence means to a culture that was hidden from the world for so long. Klaue wants Vibranium and wants to weaponize it which isn't just a problem for Wakanda but the whole world.
You have Wakanda, which is an isolationist society, Klaue has entered that space and knows more about it than anybody else. Because of that, he is a threat. Not to mention that he's accessed this gift that could also be a curse to the rest of the world. A lot of times when we talk about Vibranium we talk about it as if it's, like, nuclear. It's not a nuclear weapon but with the flexibly and versatility of it, it can do a lot of things. The fact that he has accessed that and has the mind to use it for evil is the key thing. Most people don't know what it is and what can be done with it.
Boseman even compared him to a famous modern super villain.
Yeah, that would be a good way to put it. He is the Osama bin Laden of the movie. He's out there, and you have to go find him because he's coming back at some point in time. T'Challa clearly had a strong relationship with his father but, in the movie, we also get the chance to meet his mother Ramonda played by Angela Bassett.
She is one of the advisors that he would look to. He has to look to her for some of the answers of what his father might want or might do. She may not be exactly right all the time, but she definitely has insights. The one thing I will say about all the female characters in this movie is that they are very strong. It's a very matriarchal society. She is the queen mother. And she's that for not just him, but for everybody. She's has her hands in everything – even his love life.
When it comes to his love life Boseman compared T'Challa to James Bond.
[Laughs] There's no engagement that's happening! He's very James Bond-like. There's always a possibility that there could be some other woman. I'm not going to tell you that there's a triangle. There are so many things about this movie that just sound so awesome. This one is going to be special and we look forward to more news about Black Panther at D23 and Comic-Con International.
T'Challa, after the death of his father, the King of Wakanda, returns home to the isolated, technologically advanced African nation to succeed to the throne and take his rightful place as king.
Black Panther, directed Ryan Coogler, stars Chadwick Boseman, Michael B. Jordan, Lupita Nyong'o, Danai Gurira, and Martin Freeman. It will be released on February 16, 2018.
---
---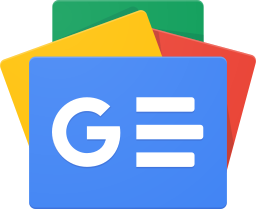 Stay up-to-date and support the site by following Bleeding Cool on Google News today!