Chris Claremont is the individual most credited for making the X-Men comics – and movies – what they are today, writing the comic book from the seventies through to the nineties, creating many of the characters through that run, and establishing the style and tone of the comic books as they became the most read in the Western comics industry, alongside the likes of Dave Cockrum, John Byrne, Paul Smith, John Romita Jr, Barry Windsor Smith, Alan Davis, Marc Silvestri, Jim Lee and more.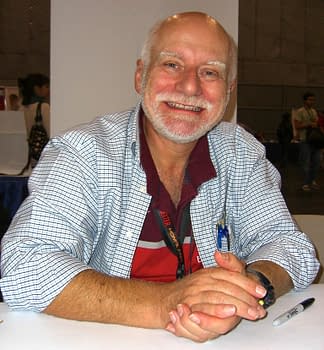 On Facebook, he took us through the journey of the X-Men movies with Fox Studios as they near their end.
So here it is. One of those interesting June mornings, with the month barely 10 hours old, where. I find myself thinking of what was and soon will be.

It's been roughly 20 years since the first meeting with Lauren Shuler Donner to discuss the feasibility of doing movies of the X-Canon, and 18 since the opening of "X-Men" (which surprised *everyone*—especially Fox—with its opening weekend of $99+ *million*).

The film that made everyone take super-heroes—especially Marvel super-heroes—seriously as a genre and oh yes, among other things, helped make Hugh Jackman a global super-star.

It paved the way for what's turned out to be one of the (if not *the*) most lucrative film franchise ever, The Avengers, and resented the worked screen audience with a torrent of some of the most talented film actors, ever!

What started with "X-Men" will reach fruition this coming week with "Dark Phoenix." And I for one, can't wait—which is why I'm off to LA to watch the Premiere! Talk about rolling around a full circle, seeing that first premiere on Ellis Island, in NY Harbor—and meeting the cast, including one of my theatrical idols from back when I was determined to be an actor, Sir Ian McKellan and the aforementioned Hugh Jackman (who is tall and handsome and an absolute gentleman in the very best sense of the word!) and Famke Janssen (to whom I apologize for never getting it write the Phoenix script she asked me to), plus Sir Patrick Stewart and Halle Berry.

And now for Dark Phoenix, with Simon Kinberg and (hopefully) as brilliant a cast to close the journey as there was to open it. The 12-year old inside me feels awe-struck. As for the reality, check out my site on Instagram. I'm looking forward to a rollicking great time and, as I've said many times before, a film that'll knock everyone's socks off! Stay tuned…
We'll be watching your Instagram, Chris…
Enjoyed this article? Share it!