The Secret Life of Pets came out in 2016 and walked away with a $900 million worldwide box office. The movie has had some behind-the-scenes production issue as the release date has been moved three times. They also had to change the voice of their lead character when it emerged that Louis C.K. is a terrible person. Patton Oswalt has stepped into the role and while walking the floor of CinemaCon with Denzel Eslinger we found a new standee for the movie.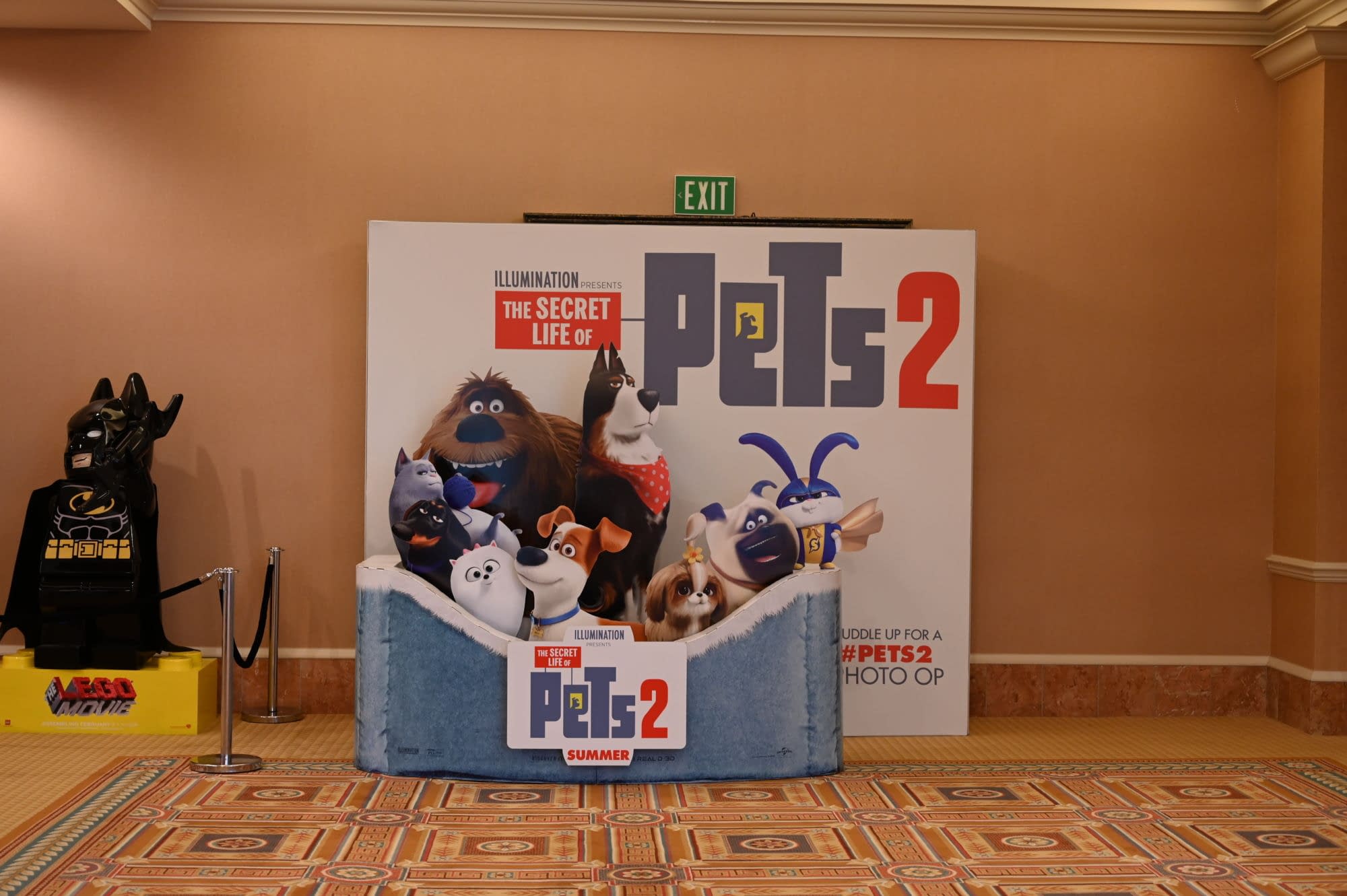 The first movie was a huge hit so it's going to be interesting to see if they can make lightning strike twice. When it comes to animated movies for families if they are at least decent they make bank at the box office. However, this summer is also pretty packed so we'll have to see if The Secret Life of Pets 2 can find a place.
The Secret Life of Pets 2, directed by Chris Renaud, stars Patton Oswalt, Eric Stonestreet, Kevin Hart, Jenny Slate, Tiffany Haddish, Lake Bell, Dana Carvey, and Albert Brooks. It will be released on June 7, 2019.
Enjoyed this article? Share it!