First Trailer for Netflix's Blade Runner-esque Series Altered Carbon
We'd heard that Netflix had been working on a series adaptation of Richard K. Morgan's Altered Carbon, and now Christmas has come early with their release of a first-look trailer. Set in a very Blade Runner-eque future, every human has a "cortical stack" which records all of their thoughts, experiences, and the essence of what is the individual. The effect of this is that when a body dies, the stack can be removed and placed in a new body and the person can continue theoretically perpetually. Jeol Kinnaman stars as the series lead character, Takeshi Kovacs, a former agent who had been killed in an attack and his stack had been on ice for nearly 500 years. He is re-activated in a new body to help try to solve the mystery of the suicide of a super-long-lived and wealthy Laurens Bancroft (played by James Purefoy). The apparent suicide was of Laurens himself, and his restored from backup (he is wealthy enough to take a backup of himself every 48 hours) self is in search of the answer of why he would have taken his own life. The series explores the notion of identity, the effect of what approaches a form of immortality on society and blends it with noir detective stories of the highest order.
Game of Thrones' Miguel Sapochnik directed the first episode. Skydance's David Ellison, Dana Goldberg and Marcy Ross are Executive Producers alongside Steve Blackman and Mythology Entertainment partners Brad Fischer and James Vanderbilt.
Altered Carbon will premiere on Netflix with a 10 episode series on February 2nd, 2018.
---
---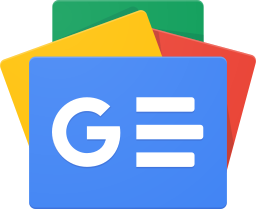 Stay up-to-date and support the site by following Bleeding Cool on Google News today!