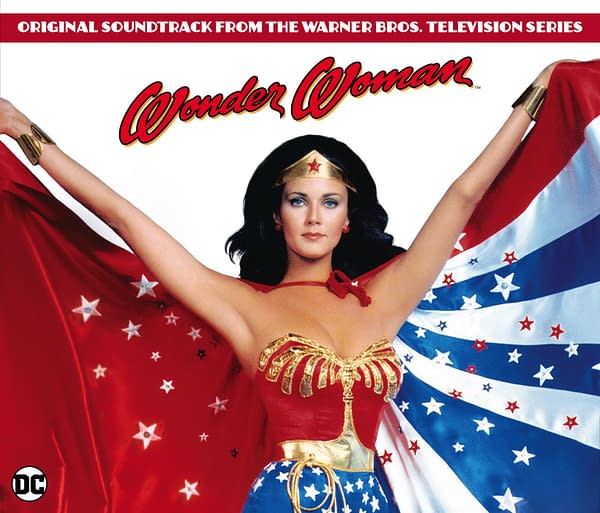 Fans of the original Wonder Woman television series that starred Lynda Carter and Lyle Waggoner is getting its soundtrack released on CD. The Wonder Woman Museum, run by writer Andy Mangels, was the one to announce the new release from La-La Land Record, Warner Bros and DC. The Wonder Woman Limited Edition Original Television Soundtrack is a 3-CD set featuring the original scores from the classic television series by composers Charles Fox, Artie Kane, Robert Prince, Johnny Harris, Robert O. Ragland, Angela Morley and Richard LaSalle.
You can see the full track list here.
The CD set goes on sale May 9th from La-La Land Records at 12 noon PST. There will also be a pre-release signing with Charles Fox on May 7th.
And if you haven't read it, check out Andy Mangels' work on Wonder Woman '77 Meets The Bionic Woman from Dynamite.
Enjoyed this article? Share it!