CM Punk confirmed that he will be stepping into the octagon again on June 9th, presumably at UFC 225 in Punk's hometown of Chicago. The former WWE Champion left the wrestling business in 2014 after losing his smile, but returned to combat sports to fight Mickey Gall in the UFC in September of 2016. Unfortunately, Punk's pro grappling skills didn't translate well to MMA, as Punk lost the fight in the first round, submitting to a rear naked choke.
But as the saying goes: if at first you don't succeed, try at least one more time. With that in mind, it seems, Punk will be trying his luck at organized fisticuffs once more. Punk was asked on Twitter when fans will next have a chance to watch him cry in the octagon, and he responded:
June nine, after I win and lock eyes with my beautiful wife, embrace my coaches and shout out my entire team https://t.co/TmzRWR2kbn

— player/coach (@CMPunk) March 12, 2018
Punk is predicting victory, but we don't even know who his opponent is yet. We wish him the best of luck, but if it doesn't work out, there's always that All In event being set up by the Young Bucks and Cody Rhodes in September.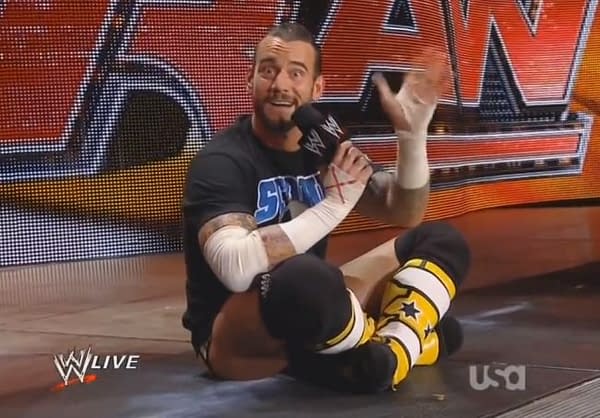 Enjoyed this article? Share it!