Crass Headline Sullies Tragic Occasion As Robert Redford Retires From Acting
In a move that brings shame upon all of us in the esteemed field of entertainment journalism, website Screen Rant has taken a somber moment in the retirement of legendary actor Robert Redford and used it to garner clicks and attention with a pithy, reductive headline. Can you believe anyone would do something like that?
It's hard to believe that an established website would use this serious occasion to purposely post the most flagrantly disrespectful headline they could presumably come up with. Their reasons, whilst near unfathomable to us, are likely to do with 'clickbait' – either out of the impression that this is solely what entertainment journalism is all about and wants, or because that is what Screen Rant wants. Redford, whose career as an actor and director spans six decades and encompasses numerous awards and accolades, was awarded the title "sexiest man alive" on numerous occasions, and deserves better than to see his entire life boiled down into a single trivial accomplishment on the very day he announces he will retire from acting after completing his next two films, Our Souls At Night (with Jane Fonda) and Old Man With A Gun (with Casey Affleck and Sissey Spacek). Twitter, it seems, agrees with us:
https://twitter.com/Eglin/status/797145955166552064
https://twitter.com/alicehepburn/status/797142724017319938
https://twitter.com/MadDomoKun/status/797148051743731712
https://twitter.com/Pounds_Sterling/status/797148119280578561 The tweets go on and on, as everyone tries to come to grips with how Screen Rant could sink so low as to troll its own readers in what should be a moment when we all come together and support each other through mutual grief. At press time, Screen Rant had not apologized or removed the offending tweet, seeming to revel in the controversy and the attention it brings. Hopefully, they will come to their senses soon.
On behalf of all entertainment journalists, we'd like to apologize for Screen Rant's behavior. We apologize to Robert Redford, his family and fans and all those as upset by this as we are.
Shame on you, Screen Rant. If it were us in this situation, we'd probably be looking for any way to deflect the heat onto someone else, but the fact is, you're just going to have to own what you've done and try to do better next time.
---
---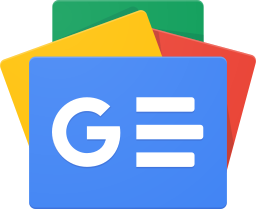 Stay up-to-date and support the site by following Bleeding Cool on Google News today!