Posted in: MGM, Movies | Tagged: creed, creed 3, Creed III, film, michael b jordan
---
Michael B. Jordan on Anime Influences in Creed III
Michael B. Jordan recently shared details on how anime fight sequences inspired his stylistic approach to directing Creed III.
---
It's a very well-known fact that actor Michael B. Jordan is a huge fan of anime – and for good reason. Its vast genre opportunities are sincerely amazing. Now, having stepped up to direct his recent sports-action flick Creed III, the franchise star is opening up about how he incorporated his passion for epic action anime into the box office hit because the power of anime remains endless.
During a new interview with The New York Times, the actor and filmmaker was asked about comparisons to anime battles in Creed III and explained, "It has some of the stuff that I love about storytelling: heart, relationships, friendships, even the outcast that is banished from society but is usually the one that comes back and saves everybody (he doesn't hold a grudge, he does the morally right thing even when it's a really hard decision to make). I like those type of characters, so anime has always been a place for me to get that wish fulfillment and escapism in a world that doesn't have that much of it."
Creed III Fights Courtesy of Dragon Ball Z and My Hero Academia
The Creed III director then expands on his inspiration by adding, "Those things tied into so many of the natural characteristics that we have in our movie. I was like, 'How do I take enough of anime and blend it in? How can I retain that feeling that I get when I watch Dragon Ball Z or Hajime no Ippo or My Hero Academia?' In anime, when two characters clash at certain moments, they go into a void where they're emotionally able to talk and communicate — it's usually a calm, all-white space or all-black space. So I was like, 'Man, it really makes sense to take these two guys to a place where they're having a private conversation, but words aren't enough. They have to fight.'"
Creed III is in theaters now, with a screenplay by Keenan Coogler and Zach Baylin, a story by Ryan Coogler, Keenan Coogler, and Zach Baylin, starring Tessa Thompson, Jonathan Majors, Wood Harris, Florian Munteanu, and Phylicia Rashad.
---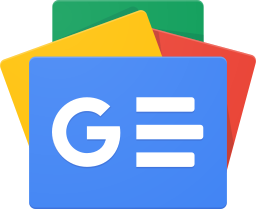 Stay up-to-date and support the site by following Bleeding Cool on Google News today!