"Batman": Aaron Eckhart Says Heath Ledger, Joaquin Phoenix Set Performance Bar
Aaron Eckhart loves sharing advice to other among the Batman film family. He played Harvey Dent/Two Face in The Dark Knight (2008), the second of director Christopher Nolan's trilogy. Regarded as the best live action Batman film, Eckhart feels a bond whenever an actor enters the Batman world.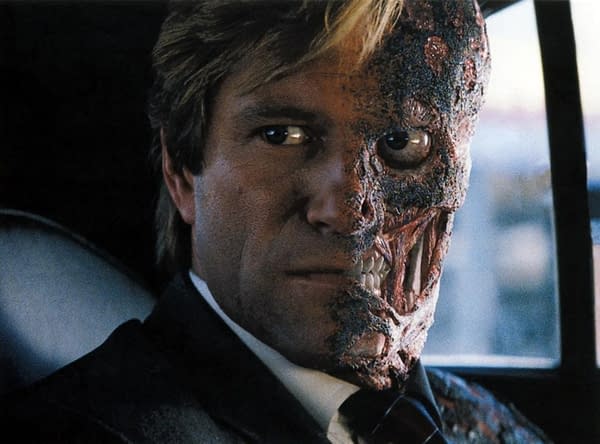 Eckhart spoke to Entertainment Weekly while promoting his latest film Line of Duty, an action thriller from Saban Films set for release November 15th. When it comes to inspiration for a new Batman actor, Eckhart evokes the performances of his TDK costar Heath Ledger and Joker's Joaquin Phoenix.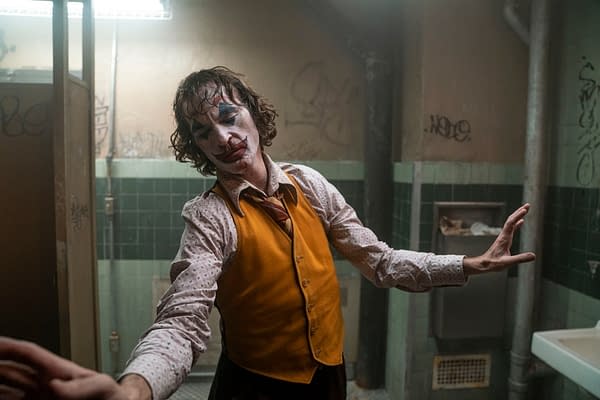 How Heath Ledger and Joaquin Phoenix Tackled the Joker
"I think Heath [Ledger] and Joaquin [Phoenix] are showing the way. They're showing the way in the sense that they're just being very real and that they go all the way into the bottom of their soul and find where it comes from and they give it to us. That's what those guys did and I think audiences appreciate that the most." Eckhart said he talked with Gotham actor Ben McKenzie, who starred as Jim Gordon in the Batman prequel.
"Ben and I did talk a little bit about Batman and he told me about all that he's doing."
Eckhart recalled his conversation with his LoD costar Giancarlo Esposito "interesting." Esposito lent his voice on two DC animated films: Son of Batman and Batman: Assault on Arkham. Another upcoming project of Eckhart's is Wander for WMI Worldwide slated for release in 2019. One of his costars is Tommy Lee Jones, who played Two-Face in 1995's Batman Forever. Eckhart didn't divulge what he and Jones talked about their shared experience as Two-Face.
Upon Reflection
Eckhart remains grateful for the time he spent in the Batman franchise.
"It's all so funny but I don't think about that stuff too much because as I'm getting older, I'm getting more boring. It is all so interesting, though — especially seeing my friend Joaquin Phoenix who is killing it with Joker. Throughout the span of your career, I guess you find yourselves in these movies. I was happy and very honored to be in The Dark Knight and all of the tentacles and the connections that it has throughout life and everybody's life in Hollywood now."
As far as Matt Reeves upcoming The Batman, Eckhart didn't mention interactions with any of the new cast.
The Batman stars Robert Pattinson, Paul Dano, Jeffrey Wright, and Zoë Kravitz. Colin Farrell and Andy Serkis are expected to sign soon. The film releases in 2021. Joker is in theaters.