Danai Gurira Is Reportedly Circling a Role in Star Trek 4
Danai Gurira is a busy woman. After many years of kicking all sorts of ass on The Walking Dead she really jumped onto everyone's radar this year with her scene stealing performance of Okoye in Black Panther and Avengers: Infinity War. Now the roles are really starting to come in. Yesterday we reported that she's looking to join the cast of Godzilla vs King Kong. That's already big news but now Deadline is reporting that she's also circling a role in Star Trek 4.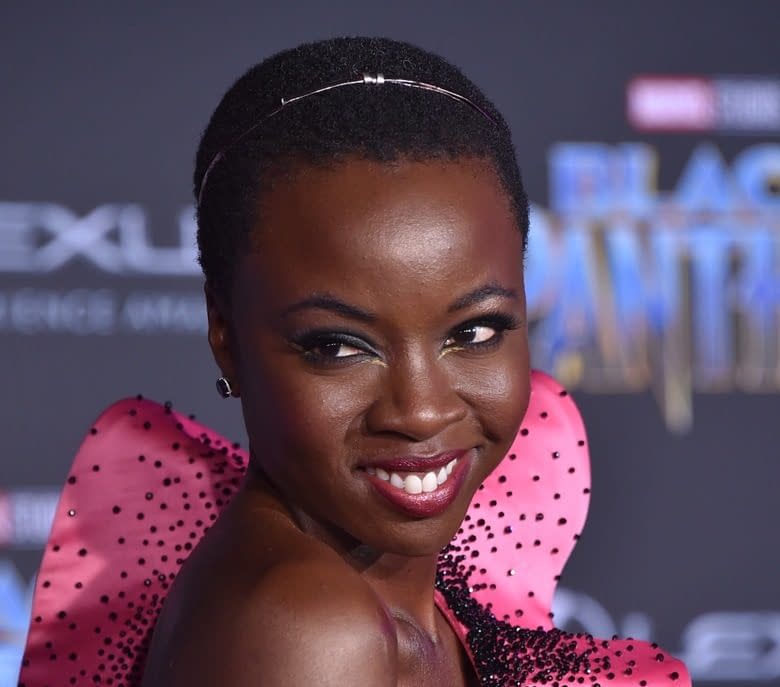 The fourth Star Trek movie is set to be directed by S.J. Clarkson and is rumored to star the cast from the J.J. Abrams series of movies. The last movie in the series, Star Trek Beyond, didn't do that well at the box office despite being critical well received. It wasn't a total failure, $340 million at the world wide box office, but there has been debate whether or not there would be a fourth entry in the series. There have been rumors that Chris Hemsworth, who played Captain George Kirk and died in the opening minutes of the 2009 film, is set to return.