Insane Clown Posse fans (aka Juggalos) are unhappy in Denver, CO this weekend as the Dark Carnival Games Con has been shut down due to safety concerns. The event is put on by members of the band, and attendees were informed of the event shuttering via letters from the host hotel.
This image comes from Facebook user Kitty Stryker: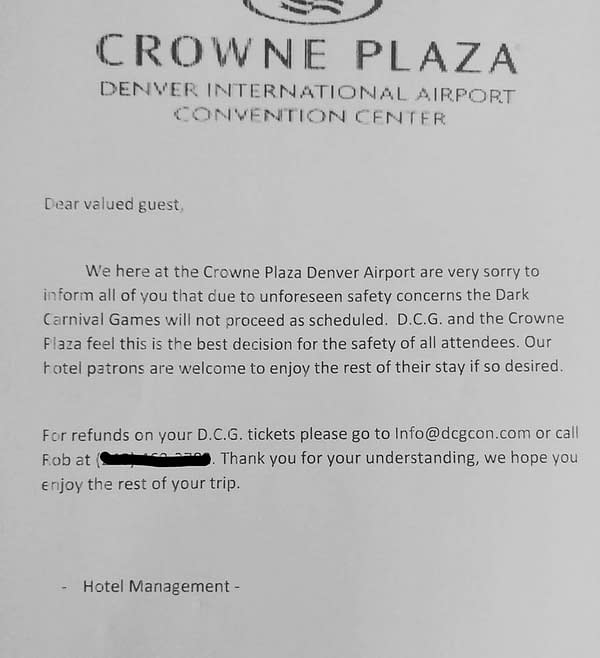 Early social media "reports" say the safety concern of note had to do with a pretty graphic image making the rounds, showing a young man with a bloody face after one would assume some sort of attack. There is no mention as to whether or not it was directly Dark Carnival related (if we has an attendee or attacked by an attendee), but it's hard to tell at this point if the two things are connected.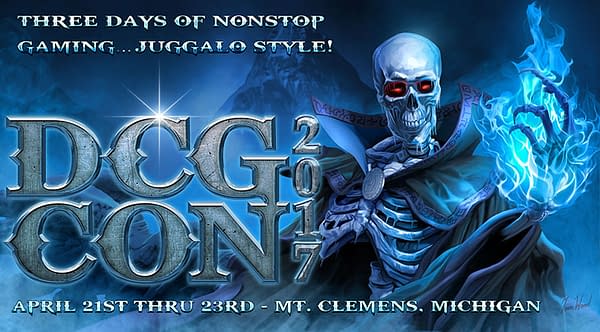 ICP has since released a statement on their official Facebook page, but it too doesn't really offer anything in the way of explanation:
Beautiful DCG art. Beautiful DCG minds. Beautiful DCG hearts. Juggalos…we love you. We appreciate you. And we acknowledge all your wonderful work and creativity in making DCG a Dark Carnival blessed and beautiful space that was truly For Juggalos, By Juggalos. However, due to circumstances that are beyond our control, the DCG Con Conventiion Hall has been shut down, to the tears and heartbreak of our wonderful 100% Juggalo-run staff and amazing attendees who put their hearts and souls into making this space for our beloved Juggalo Family. This was COMPLETELY out of our hands, ninjas. We here at Psychopathic Records apologize and we are with you, we will be here in the hotel, and we love you more than you will ever know. More details to come, but here is what we can do right now as a FAMILY: Enjoy Denver TOGETHER. Enjoy our time TOGETHER. Enjoy gaming and fresh times with EACH OTHER. Because DCG isn't about the flashing lights, table cloths, decorations, and high-flying ultra fresh carnival setup of the closed down convention hall. Not at all. All that is fresh, for certain. But at the end of the day–It's about US. OUR time together as a FAMILY. And as long as we are TOGETHER as a Family, in our minds–The CON IS STILL ON! Stay tuned for the full rundown from the man himself, Jumpsteady. But for now–just know. As long as we are Gathered here, can't nobody stop our shine. BBQs, game nights, and adventure awaits. It's up to you, ninjas! Let's keep this party going like we knowin, with clown love and karma! It's up to you to accept the challenge and make this Con truly #ForJuggalosByJuggalos
The band has also posted plans for a concert tonight at The Roxy in Denver:
We'll let you know when we find out anything else about why the event was canceled a day into its schedule. If you were an attendee or have any additional information, please let us know.
Enjoyed this article? Share it!