An Awkward Evening with David Duchovny in San Francisco
David Duchovny isn't just that guy from The X-Files, and perhaps it's time more fans acknowledge that. I say this because earlier this week, I spent an evening at a book signing with the author of the newly released "Miss Subways", his third published novel.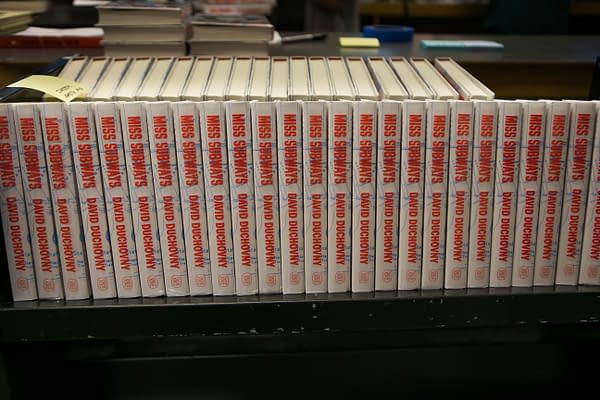 To explain: I was really excited to attend this event, as Books Inc. Opera Plaza is one of my favorite places in San Francisco, and my second favorite bookstore (Kepler's in Menlo Park takes that honor). Previously having spent an evening with Anne Rice in the same location, I had really high hopes for the evening.
Duchovny seemed lethargically distracted, something that certainly wasn't helped by the moderator of the evening, John McMurtrie (book editor at the SF Chronicle). Nothing against John personally, but the energy level was severely lacking, and moments of awkward attempts at brevity did not connect with the gathered crowd.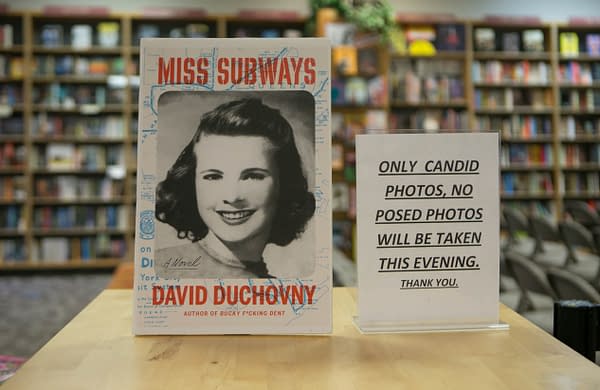 The staff at Opera Inc. did their best, as they always do, to accommodate requests from the guest and his management, there were no items signed other than the new book (totally understandable) and no photos allowed (more on that later). I completely agree with the hardline on "no memorabilia" for this particular time, because the assembled audience had a decidedly X-Files bent.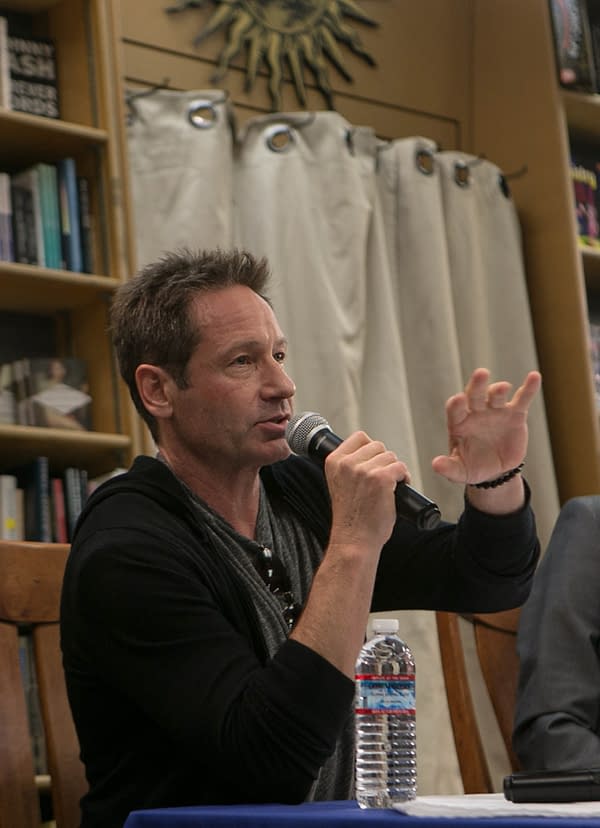 "Good luck asking me anything I haven't heard before," he said when the Q & A started. The spread-out chuckles of the listeners more polite than actually humored.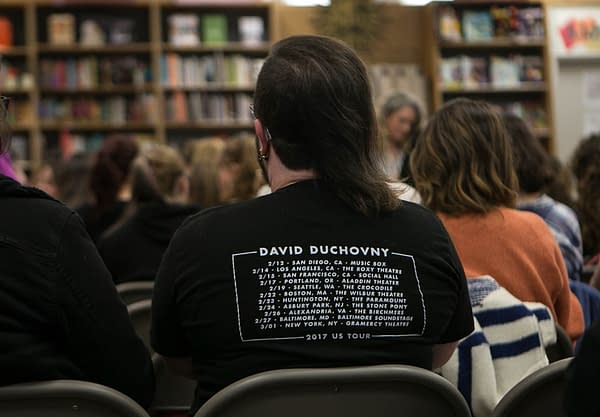 Imagining what it's been like for Duchovny for almost 20 years as this recognizable face from a tv series, I can again understand his hesitation and outright dismissal of questions about his FBI character. While not 'rude' per say, you could tell he was mostly done with the subject. There were, of course, audience questions that he's heard thousands of times — "how did you rattle off all those long lines of dialogue," stuff like that. The two Twin Peaks questions seemed to have delighted him, though.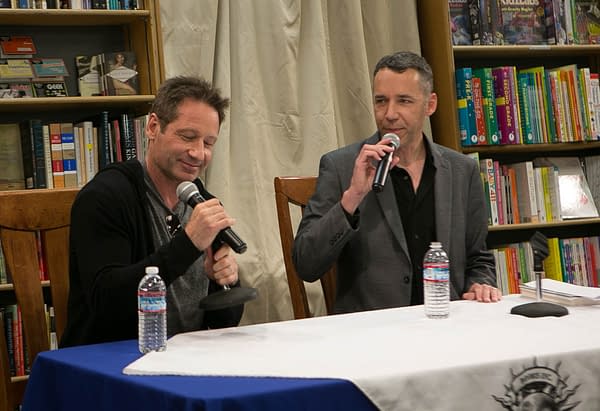 He only really came to life when asked about his family, and about the future of a film adaptation of his second book, "Bucky F*cking Dent". Long in the works, the film (written and directed by Duchovny) is making slow moves towards production starting.
Probably the worst-most-embarassing moment of my photography experience came at the beginning of the event, when David asked what the loud sound was (it was the shutter of my Canon) and called it annoying.
"It's my camera," I said sheepishly, cheeks blazing and wanting to crawl into the bookshelves to hide. "Oh, it's YOU," he exclaimed, and made a dismissive hand waving motion towards the back of the room. I took the hint and sat in the back for the remainder of the talk. (Yes, I was approved to be there by his management and the store, so this wasn't a "this fan is too close" thing.)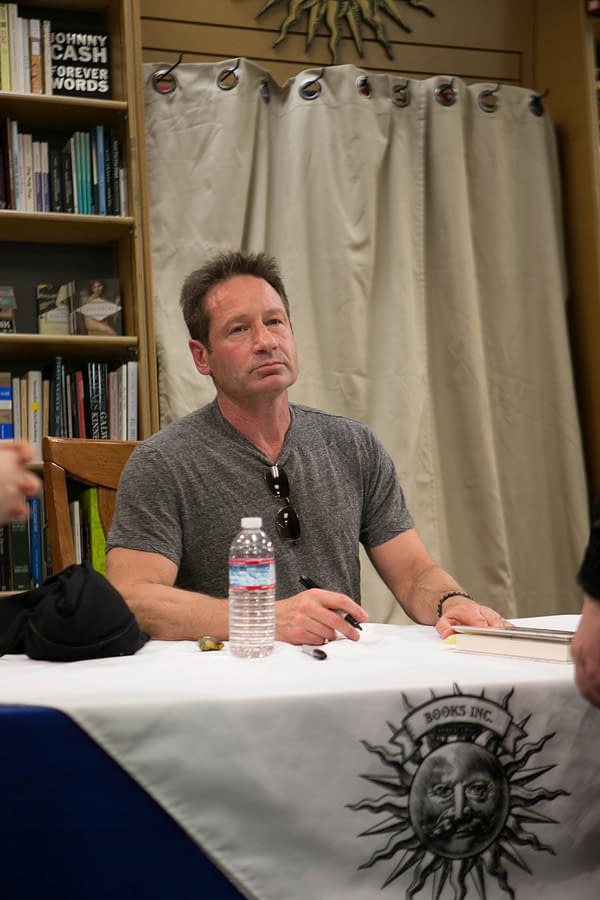 I did manage to sneak one last photo during the signing portion though, and his expression sort of says it all. Sorry not sorry, Hank Moody.
"Miss Subways" is available now, as is David's most recent album release, Every Third Thought. Thanks again to Books Inc., love you guys.