There was no doubt that even fans of the original were a little let down by Pacific Rim Uprising. One of those reasons was that the dynamic between Raleigh Becket (Charlie Hunnam) and Mako Mori (Rinko Kikuchi) was fascinating to watch, and the sequel seemed to take all of that potential and throw it away for new characters. It turns out that the first version of the script that director Steven S. DeKnight worked on did have Raleigh as the main character, according to a new interview with ComicBook.com.
"The first draft of the script was all about Raleigh. He was the star of it," DeKnight said. "Glancing story, me and Emily Carmichael and Kira Snyder, the other writers on the script at the time, then later TS Nolan came in… We finished the script, we turned into Legendary, they really loved it. And the next day I'm on Deadline Hollywood and I see Charlie Hunnam is doing a remake of Papillon and I looked at the production schedule and they're like, right in the middle of when we're shooting the movie. And that was the 'Uh-oh' moment. So we had to retool as the script and take his character out."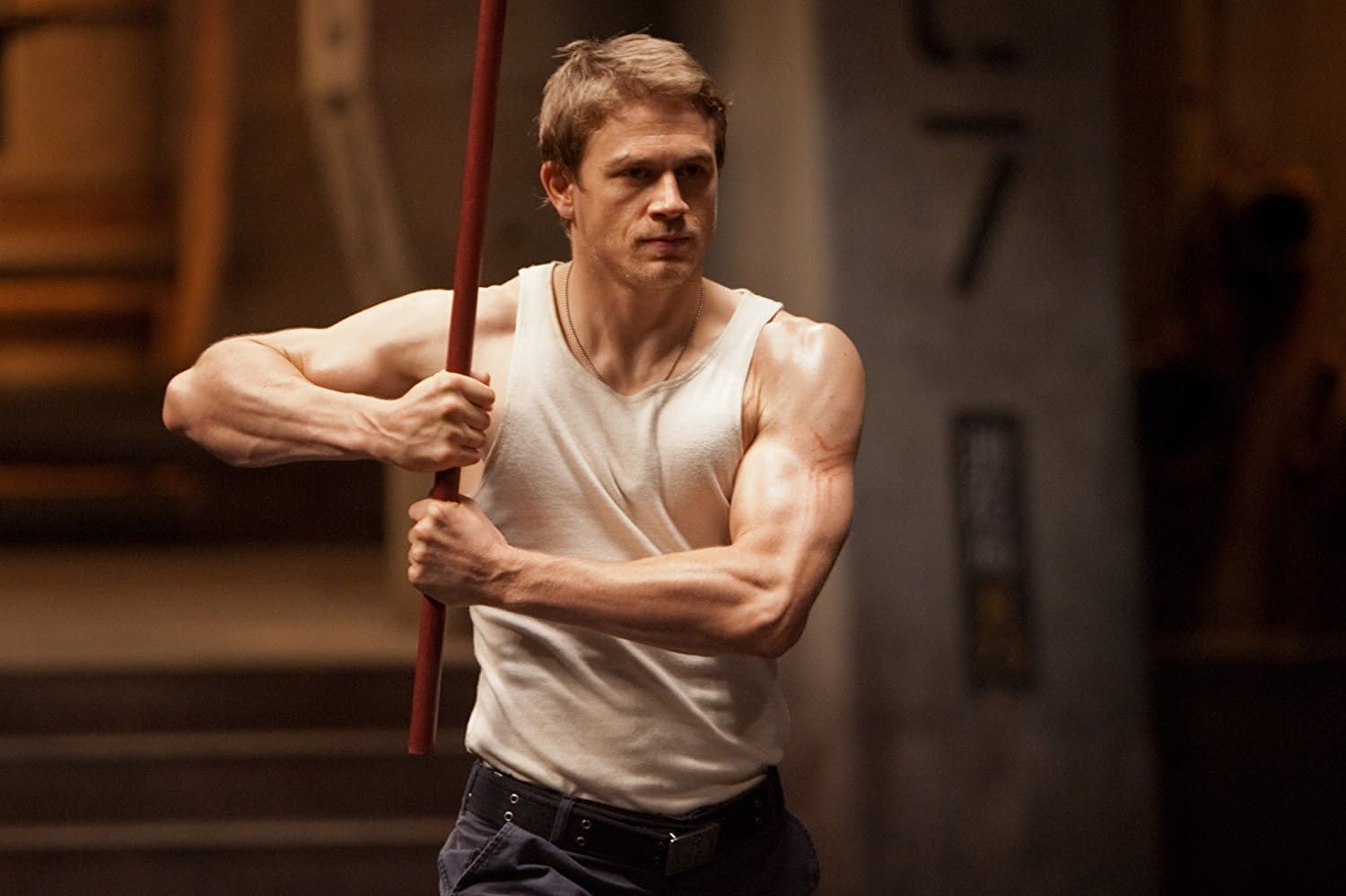 So if John Boyega's Jake Pentecost felt a bit like a he was made up on the fly, that's because he was. Raleigh's fate is left open in the movie, unlike Mako, who was killed off for cheap drama, and DeKnight said he would like to see Hunnam return for a third movie.
"There was a version where he was in it and I would love to see him return for the third movie," DeKnight said. "I love Charlie Hunnam. He's a fantastic guy. I was really sorry he couldn't join us on this one."
Does that mean that a third movie is in the cards? DeKnight has said that they would love to make a third movie, but at the moment he doesn't know. While the first Pacific Rim had critical praise, a cult following, and a decent box office take, Pacific Rim Uprising didn't have any of those things going for it. There was a lot of hand ringing to get this sequel made; it seems unlikely anything will fund a third.
Summary: Jake Pentecost, son of Stacker Pentecost, reunites with Mako Mori to lead a new generation of Jaeger pilots, including rival Lambert and 15-year-old hacker Amara, against a new Kaiju threat.
Pacific Rim Uprising, directed by Steven S. DeKnight, stars John Boyega, Tian Jing, Scott Eastwood, Adria Arjona, Charlie Day, and Burn Gorman. It's out for digital download now and will be available on Blu-ray and DVD June 19th.
Enjoyed this article? Share it!