Cinemacon, the official convention of the National Association of Theatre Owners (NATO) opened in Las Vegas this morning, which can only mean one thing: I've been quoting Hunter S. Thompson to Bleeding Cool's Head Film Critic Kaitlyn Booth for about a week now. But besides that, lots of other interesting things are popping up too, right from the jump. For example, here's a fresh group of character posters from Deadpool 2, featuring Deadpool, Domino, and Cable, plus a standee for Deadpool as well.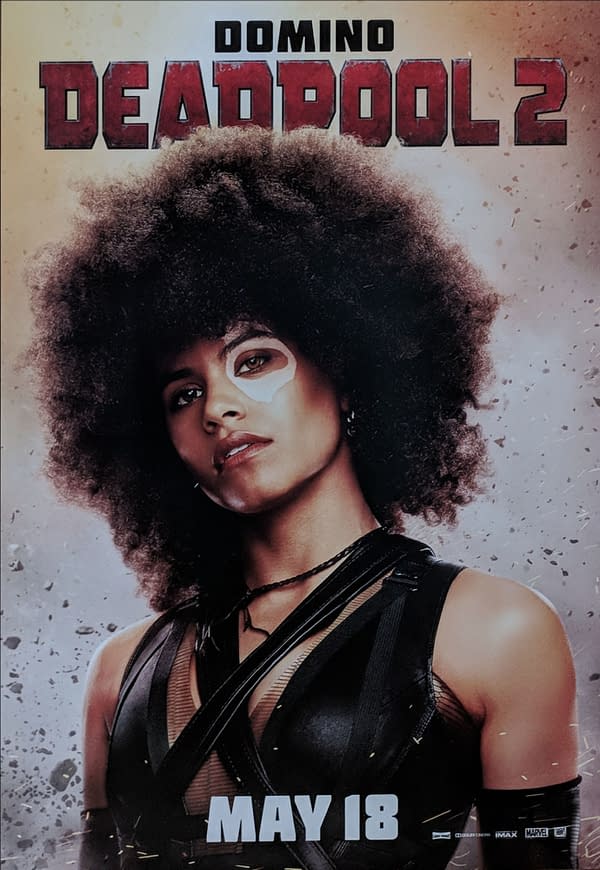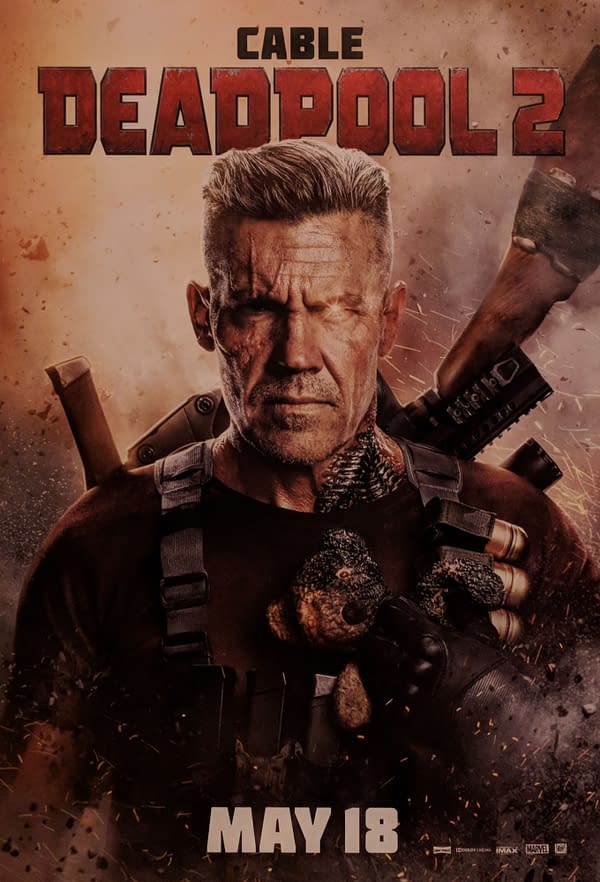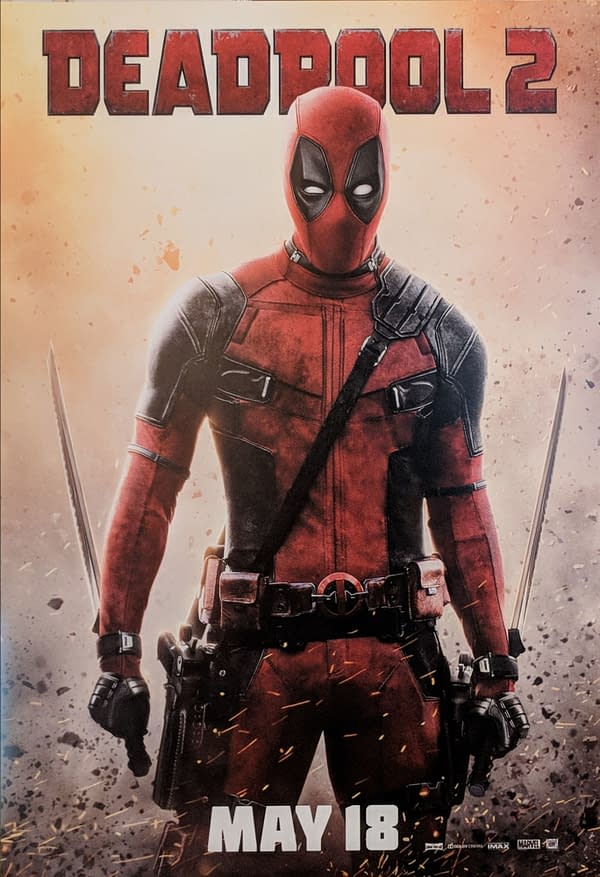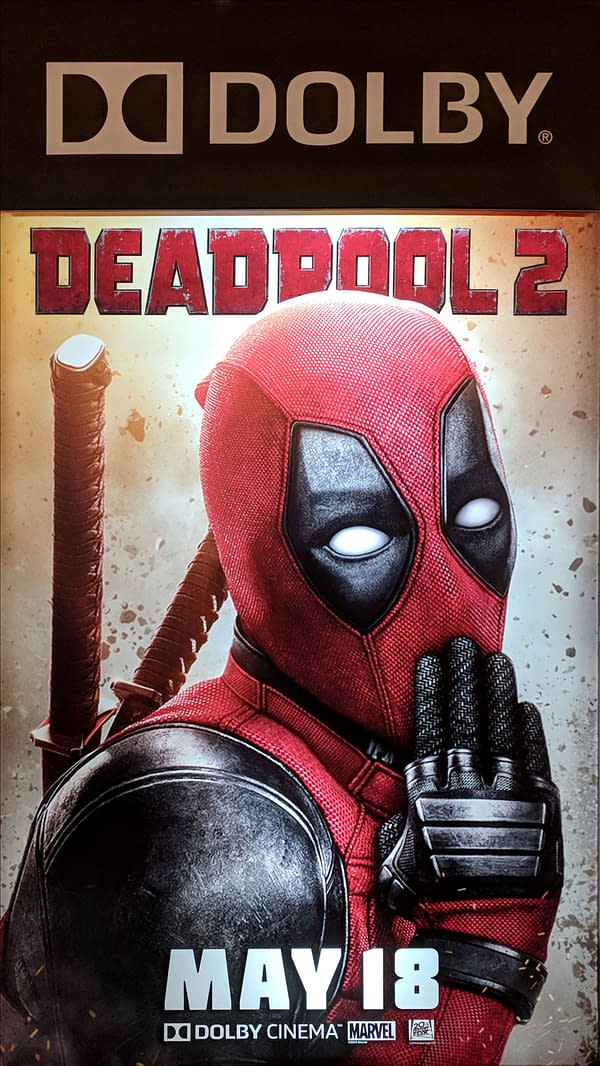 Summary(?): After surviving a near fatal bovine attack, a disfigured cafeteria chef (Wade Wilson) struggles to fulfill his dream of becoming Mayberry's hottest bartender while also learning to cope with his lost sense of taste. Searching to regain his spice for life, as well as a flux capacitor, Wade must battle ninjas, the yakuza, and a pack of sexually aggressive canines, as he journeys around the world to discover the importance of family, friendship, and flavor – finding a new taste for adventure and earning the coveted coffee mug title of World's Best Lover.
Deadpool 2, directed by David Leitch, stars Ryan Reynolds, Morena Baccarin, T.J. Miller, Josh Brolin, Brianna Hildebrand, and Zazie Beetz. It will be released on June 1st.
Enjoyed this article? Share it!