'Deadwood' Movie End "Leaves You Wondering" Says Ian McShane
Almost 10 years following the cancellation of HBO's western drama Deadwood, we're FINALLY getting the continuation, but in film-form. The Shakespeare-with-swearing series from creator David Milch is getting a feature-length movie release from HBO, which will reportedly pick up in the South Dakota mining town post-statehood.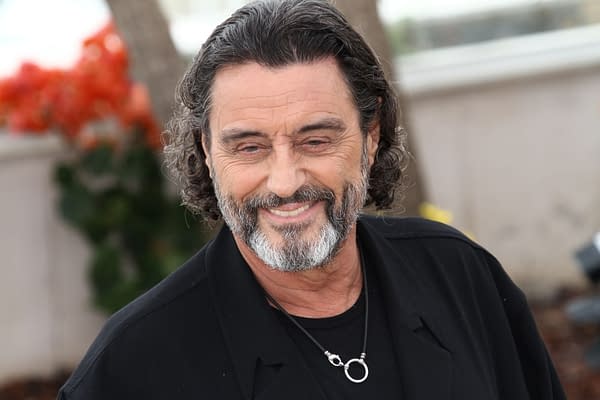 During the HBO TCA (Television Critics Association) Winter Press Tour Panel, series star Ian McShane (Al Swearengen, proprietor of Deadwood saloon The Gem) offered some insight into what fans of the series will be getting in the film.
"Deadwood is celebrating South Dakota as a state, and Hearst has come back and Alma has come back in town, so you have all the main characters converging and how they changed in ten years. Now Hearst wants to put telegraphs in town, which isn't going too well. Al has had a little bit too much of that over the years. There's a surprise for Trixie and Star."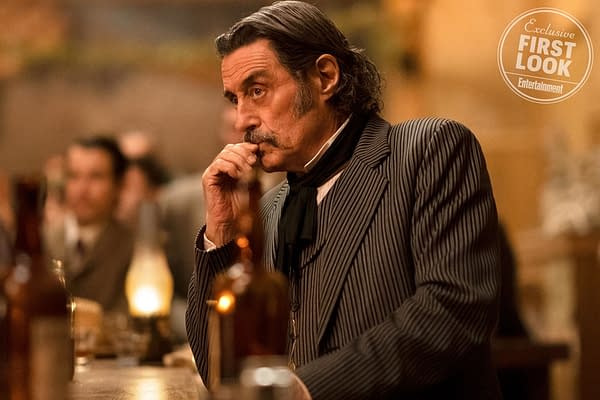 Deadline followed this up with a question about David Milch's writing process possibly differing from the series, as occasionally full-scene rewrites would happen while the cast waited on set in full costume:
"This script was done, but nothing like we did before because it's a two-hour movie, it's a whole different thing (next) to doing an episodic.

It ends leaving you wondering. If it makes $115M, HBO will somehow find a way to do another one."
Almost all the original cast (minus those who have sadly passed away) are returning, including Ian McShane (Al Swearengen), Timothy Olyphant (Seth Bullock), Molly Parker (Alma Ellsworth), Paula Malcomson (Trixie), John Hawkes (Sol Star), Anna Gunn (Martha Bullock), Dayton Callie (Charlie Utter), Brad Dourif (Doc Cochran), Robin Weigert ("Calamity" Jane Canary), William Sanderson (E.B. Farnum), Kim Dickens (Joanie Stubbs) and Gerald McRaney (George Hearst). The film includes a new cast member, Jade Pettyjohn.
HBO Boss Casey Bloys had revealed earlier this week that the cable network is expecting the film to release sometime in the spring of 2019.