Dear Evan Hansen Film In The Works, Kaitlyn Dever Eyed To Star
Dear Evan Hansen is coming to the big screen. The smash-hit musical will see stage star Ben Platt return to his role, with Stephen Chbosky (Wonder) directing the adaptation. The music and lyrics are by Benj Pasek, and Justin Paul from their work on the stage hit. Booksmart and Unbelievable star Kaitlyn Dever is in talks to join the cast as well, as reported on by Deadline. The script is by Steve Levenson, who wrote the book for the stage musical. Universal has high hopes for Dear Evan Hansen, one of many big musicals heading to the big screen in the next couple of years.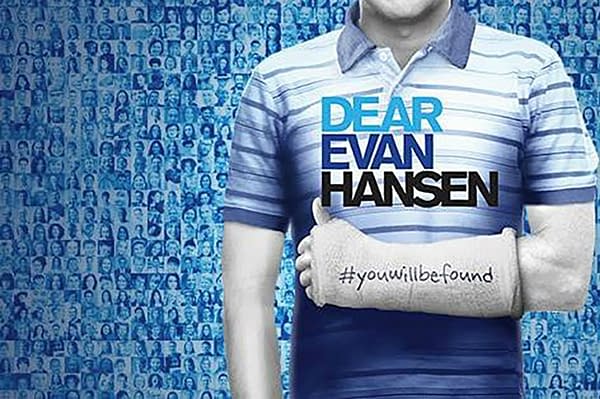 Dear Evan Hansen Synopsis
"Dear Evan Hansen tells the story of a young man with social anxiety disorder who so yearns to make a connection with his peers that he fabricates a relationship with a deceased student to become closer to the boy's family. When a classmate commits suicide, shy Evan Hansen finds himself at the center of the tragedy and turmoil. In a misguided attempt to comfort the boy's grieving family, Evan pretends that he was actually good friends with their son. He invents a fabricated email account to "prove" their friendship, and when a fake suicide note makes its way online, Evan finds himself the unintended face of a viral video about loneliness and friendship.
As his social currency skyrockets, Evan is drawn deeper and deeper into the lie. His relationship with his actual mother wanes in comparison to that of his "shiny new family." He finally lands the girl of his dreams, and most importantly–he's no longer invisible.
Eventually, Evan is forced to make a decision: Will he give himself over to the fantasy he's created, or will he bite the bullet and risk losing everything he's ever wanted?"
This has been on top of my most-wanted to see stage musicals for a little while now, with the tour never coming around me. Seeing it up on the big screen may be the only way I ever do, so I look forward to this coming out. The cast they are assembling is also fantastic, so Dear Evan Hansen is already one of my most anticipated films.