It's been 23 years since Rick Moranis physically appeared in a feature film. The 66-year old actor-comedian will finally make his live-action big-screen return the Honey, I Shrunk the Kids reboot Shrunk for Disney, according to The Hollywood Reporter.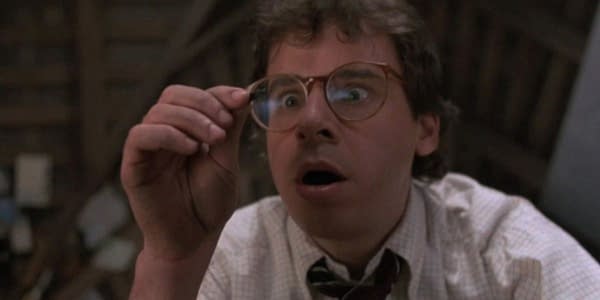 Moranis' Recent Work
Moranis will reprise his role as Wayne Szalinksi, which he first played in the 1989 original. He returned to the role for two more features in Honey, I Blew Up the Kid (1992) and the Direct-to-Video Honey, We Shrunk Ourselves! (1997). The final film of trilogy ironically was also the last time he appeared in a feature film.
Most of Moranis' work since We Shrunk Ourselves were voiceover roles. He did appear in a Second City Television reunion TV documentary in Bob & Doug McKenzie's Two-Four Anniversary (2007) with Dave Thomas. The wildly successful Canadian sketch comedy program won an Emmy in 1982.
Moranis reprised one of his most iconic roles as the voice of Spaceballs' Dark Helmet on the ABC series, The Goldbergs. The film is a parody of Star Wars directed by Mel Brooks. Helmet parodies the villain Darth Vader. Instead of a tall physically imposing lurking figure, Helmet is wider, shorter and far scrawnier. His over-the-top personality and comedic timing carried the bulk of the film. Moranis passed up every opportunity to reunite with the surviving cast of the Ghostbusters including Jason Reitman's upcoming 2020 film, Afterlife.
Wayne is the father of the new main character played by Josh Gad. In an interview with THR in 2015, the actor said he wished his former GB castmates well, but he didn't see a point coming back just to do one day's shoot. He also claimed he never officially retired from acting as rumors claimed. He remained a committed father following his wife's passing in 1997.
Joe Johnston, who directed the 1989 original, returns for the reboot. David Hoberman produces with Todd Rosenberg writing the script.
Enjoyed this article? Share it!