Just the other day I was thinking how the CW series do a great job of paying homage to previous DC Comics series and pull actors from them all the time… like John Wesley Shipp, Dean Cain, Lynda Carter, Helen Slater, Mark Hamill, and the list goes on. But they really hadn't pulled any from Smallville, the series that opened the door for Arrow.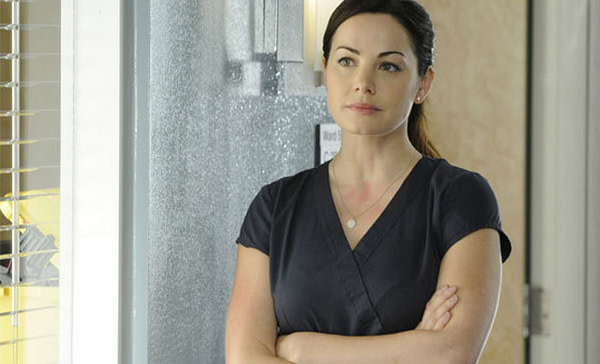 Then we get word today that Laura Benanti will not be able to continue playing Alura on Supergirl, so the producers have tapped former Lois Lane, Erica Durance to step in. This makes the second former Lois to join the cast, with Teri Hatcher playing Rhea last season.
Executive producer Andrew Kreisberg said:
Unfortunately Laura, who Greg and I have worked with for years going back to "Eli Stone," was unable to continue in the role due to work commitments in NY. But we are so blessed that Erica has come aboard to offer her own interpretation of Kara's mother. We had tremendous success with a former Lois Lane last season with Teri Hatcher. We know Erica will continue the proud tradition of legacy actors joining our shows and creating new and exciting takes on classic DC characters.
Alura is a noblewoman who sent Kara to Earth as Krypton exploded to look over her younger cousin Kal-El. She also included a Hologram of herself to help guide her daughter (ala Man of Steel).
Durance is probably best known for her role on Smallville and recently filmed the fifth and final season of Saving Hope.
Source: Deadline