After the success of Doctor Sleep, it was clear that horror veteran Mike Flanagan would remain a trusted genre director. Now, with reports of a possible return for A Nightmare on Elm Street, the director has spoken out about his interest in taking a stab at the iconic franchise by horror mastermind Wes Craven.
It had recently been announced that the rights to the A Nightmare on Elm Street franchise had returned to the Craven estate, after a lengthy period of silence on the Freddy Kruger front. The property had remained in limbo for quite some time, but the move back to the Craven estate set up a chance at reviving the beloved horror title. In addition to that, it had been reported that those who are now holding the rights are actually interested in bringing it back and actively hunting for pitches for a proposed reboot.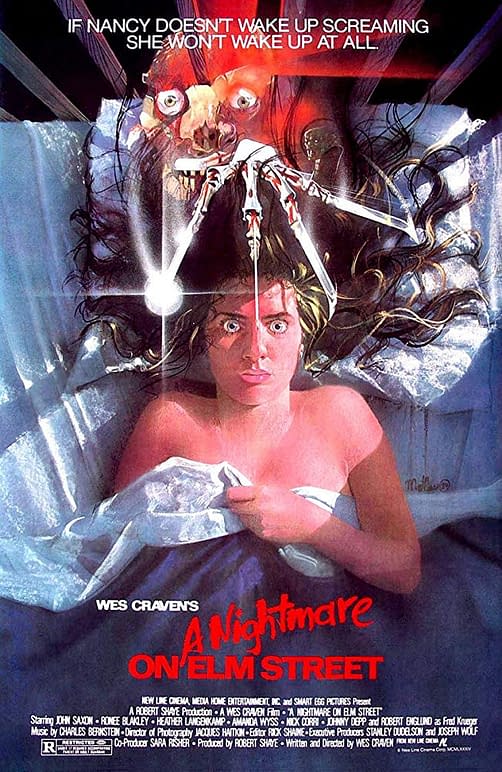 As expected, the notion of more Nightmare on Elm Street was enough to create conversations about the future of Freddy — with Elijah Wood's production company sharing their interest just last month. The newest person to throw their own name into the mix is Flanagan, who was known for Gerald's Game and Hush before taking the reigns on Doctor Sleep.
The director simply tweeted, "Put me in, coach… I've got a pitch!" With Flanagan's recent praise for Doctor Sleep from critics, it isn't a stretch to assume that there's some chance at the director getting a chance to bring A Nightmare on Elm Street back for a new generation. The franchise has remained dormant since the poorly received reboot that debuted almost 10 years ago.
Since the appearance of the Craven film in 1984, the franchise has established a reputation for itself what several sequels and pop culture references that have made Fredy one of horror's most well-known villains. With the opportunity for more of A Nightmare on Elm Street in our future paired with an interest from a few genre lovers, there's a good chance that whatever comes next could be something to honor the legacy built by Craven.
Enjoyed this article? Share it!