Posted in: Movies | Tagged: film, How It Should Have Ended, star wars, Star Wars: The Force Awakens, tv
---
Don't Miss "How Star Wars The Force Awakens Should Have Ended"
If you're one of the people that somehow hasn't seen Star Wars: The Force Awakens, and haven't had anything spoiled for you, I wouldn't recommend watching this video. However, the rest of the planet absolutely should. I'm a huge fan of creator Otis Frampton, and he just happens to do the background designs in the How It Should Have Ended videos. I've watched them before, and they're always comical, but this one takes the cake.
The description on YouTube is as follows:
How Star Wars The Force Awakens Should Have Ended. This episode was a labor of love. After willingly watching the movie several times. (Daniel 4, Otis… 80 i think) there were far too many ideas to make just one sketch, so we tried to include as many as we could. Sorry it couldn't be more. Thanks for watching!
Side note: It's funny that they mention Otis seeing the movie 80 times, because I believe it. He tweeted almost every time that he went to the movies, and it was an impressive amount. None the less, I would have been much happier if the scene with Kylo Ren and Han Solo worked out the way it does in the video below.
Watch it to see for yourself!
---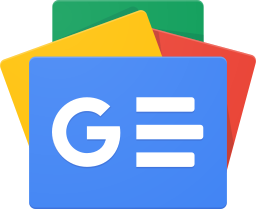 Stay up-to-date and support the site by following Bleeding Cool on Google News today!