Dumbo: New Clip as the Early Box Office Predicts Up to a $58M Opening Weekend
The promotion for the live-action remake for Dumbo continues to kick up now that Captain Marvel is out. This is one of the problems with Disney releasing so many movies in one year; the marketing for them starts to overlap and you run into the problem of taking buzz away from one and putting it on the other. This is also the reason we haven't seen anything more from Avengers: Endgame yet; they were waiting for Captain Marvel and maybe even Dumbo to get released. Disney released a brief new clip from the movie of everyone finding Dumbo for the first time
The early box office projections are starting to come in as well. Now early box office projections can be a little off which is demonstrated by the variety that Variety has released. They are projecting as low as $28-$33 million and as high as $58 million. The tickets for the first of the three Disney live-action remakes went on sale today and that will help us get a better idea of what kind of box office we can expect from this movie.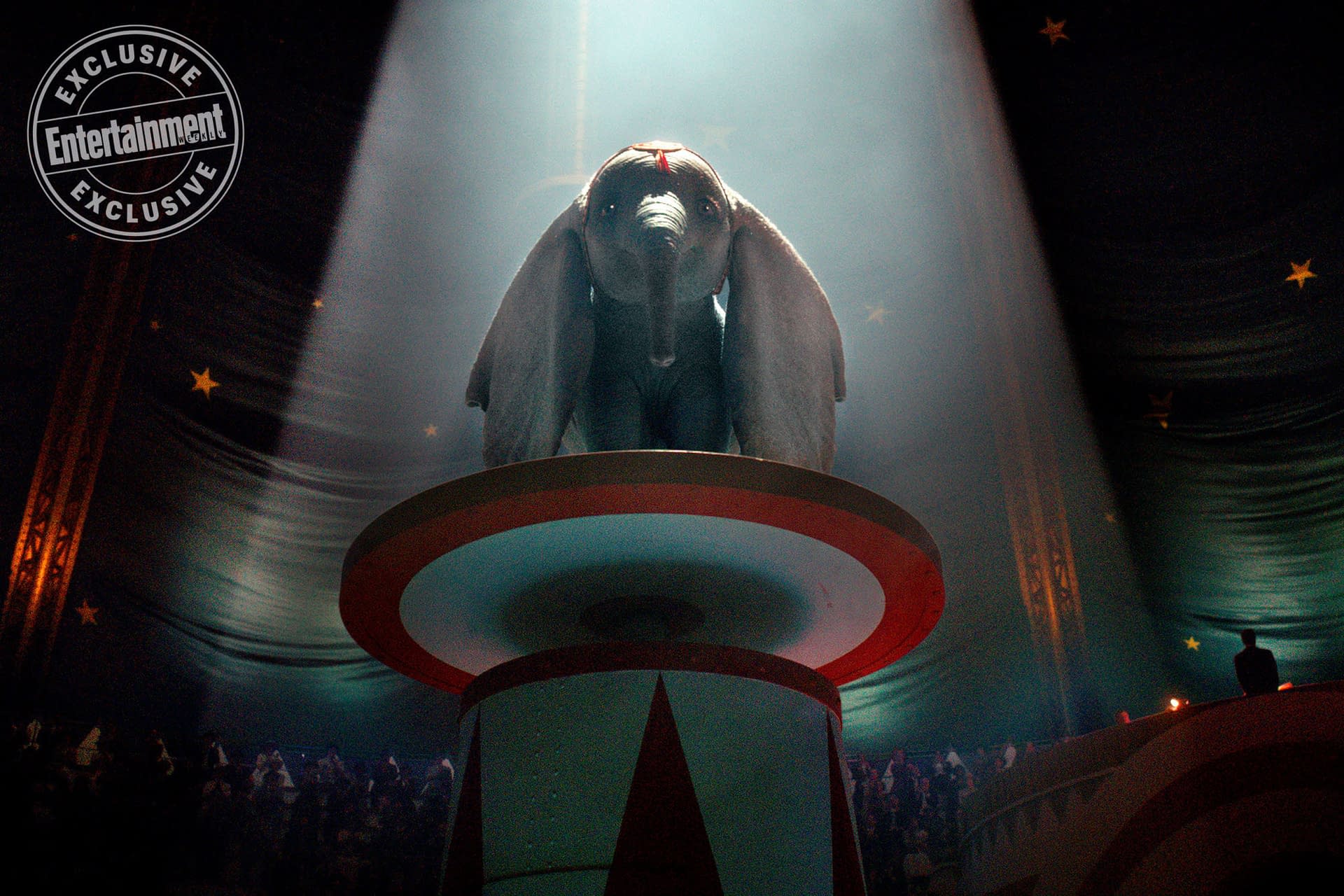 Summary: A young elephant, whose oversized ears enable him to fly, helps save a struggling circus, but when the circus plans a new venture, Dumbo and his friends discover dark secrets beneath its shiny veneer.
Dumbo, directed by Tim Burton, stars Colin Farrell, Nico Parker, Finley Hobbins, Michael Keaton, Danny DeVito, and Eva Green. It will be released on March 29th, 2019.