Dwayne Johnson Joins Paramount's Baywatch Movie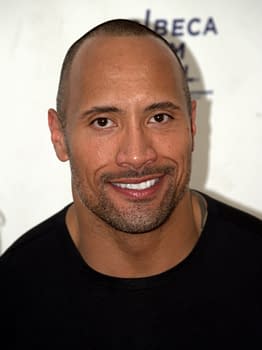 For those of you too young to remember, Baywatch is not about a bunch of people sitting around watching Michael Bay films… that in some ways might have been better. Baywatch is about a group of lifeguards on the beaches of Santa Monica and starred David Hasselhoff and Pamela Anderson.
Now, the actor who seems to like announcing his own castings, Dwayne Johnson has posted to Instagram that he will be in Paramount's film adaptation directed by Sean Anders and John Morris (Horrible Bosses 2).
Johnson posted a photo of himself on a jetski with the following caption: "This is my beach bitch!" Rumors are true… we're making #BAYWATCH the movie. Edgy, raunchy and hopefully, funny as all hell. Cue slo mo running on the beach… #WhoNeedsMouthToMouth #RedShortsBeHugginABrotha"