Posted in: Disney, Movies, Pixar | Tagged: disney, elemental, pixar
---
Elemental: Some First Impressions Of Pixar's New Original Film
We got to see some footage from Pixar's new original film Elemental at an early press day, and boy, does it look like a winner.
---
Pixar got the shortest of the short end of the pandemic sticks. Onward was released just before everything shut down and never had a chance to find a place at the box office, while the following three films [Soul, Luca, Turning Red] all went straight to Disney+ for pandemic-related reasons. Lightyear went on to underperform at the box office as the first Pixar film to see a movie theater since COVID-19 reshaped the world, and people wondered if there was a demand for Pixar movies on the big screen. Last weekend, we got invited out to Pixar Animation in San Francisco and got to learn some behind-the-scenes details for Pixar's next upcoming original movie, which is getting a theatrical release, Elemental, and it's looking extremely promising.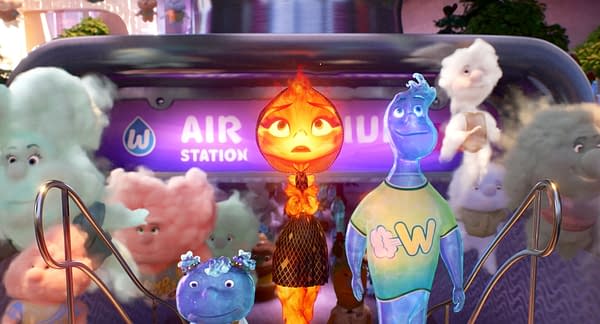 The concept right out of the gate is something that sounds very Pixar, using the idea of elements and how some elements cannot mix well together to tell the story of human nature, culture, immigration, and underlying prejudice in this world. It's a concept that is far from subtle; as we like to say here, it's about as subtle as a 2×4 to the face, and that is apparent from the first scenes in Elemental we see. Element City is a place where all three of the major elements might live together, but the order in which they arrived, as we learned on the press day, helped guide the city's construction. Water was first followed by Earth, Air, and finally Fire, so Element City isn't very friendly to Fire because of how it was founded. We learned that this is why Fire lives in what is essentially the Brooklyn to Element City's Manhattan; the city wasn't designed with them in mind, so they had to create their own space, leading to pockets of Fire living together.
It's not quite segregation, as director Peter Sohn clarified during a Q&A during the Elemental press day, but more like something natural when you have a melting pot of different cultures coming together to form one massive city. People tend to seek out the familiar, what feels like home, when they have to leave home, and that is how places like China Town or Little Italy come to be. The little pockets within Element City that we see throughout the footage are more arch, again 2×4 to the face, that isn't subtle. However, the point is still something familiar to people who grew up either in a family of immigrants or around immigrants. Sohn explained that one of the inspirations for the story came from what he learned about his immigrant parents and seeing how they learned to live and adapt to a new place.
The footage we saw also showed off the impressive animation going into Elemental. As we learned from visual effects supervisor Sanjay Bakshi, what made these characters in particular so different is that Ember, for example, is not "a standard Pixar character who we set on fire." Ember is fire, through and through, which had to be considered in every element of her design and movement. The same for Wade; he isn't a wet character; he is water, so that has to be considered when talking about that means. Jeremy Talbot, who oversaw the model rigging effort, also expanded on the various challenges that went into creating characters that are the elements they are representing instead of just manipulating them or having a body that is being manipulated by them. Everyone emphasized that this is not a film that Pixar could have done ten years ago, and Bakshi revealed that it took 150,000 computers to render this film.
We didn't get to see a ton of the romance element [heh] of this film, but we did get to see the beginning of the relationship between Ember and Wade in the footage that was shown. This is probably one of the more romance-centered films that Pixar has done since Wall-E and almost seems a little YA at times but in a good way. It's Pixar, there is an excellent chance that this film will emotionally destroy you, and there were hints about what that destruction could look like. However, the concept and how genuine everyone behind this story seemed as they explained it does appear to indicate that Pixar could have another homerun on its hands with Elemental.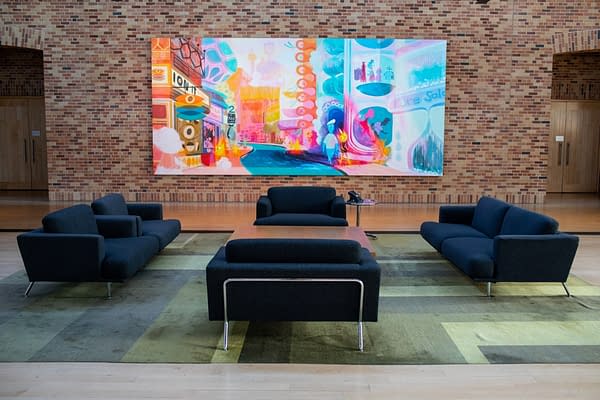 Elemental: Summary, Release Date, Cast List
Disney and Pixar's Elemental, an all-new original feature film that transports moviegoers to an extraordinary place called Element City, where a host of elements live and work. The trailer showcases each element—air, earth, water, and fire—and what sets them apart, according to Ember, a quick-witted and fiery woman who's always stayed close to home in Firetown. In Elemental, which opens in theaters on June 16th, she finally ventures out of her comfort zone to explore this spectacular world born from the imaginations of Pixar's filmmakers and specifically crafted for the big-screen experience. Element City is inspired by big cities around the globe and embraces theorized contributions from each elemental community—from giant pine-tree-like buildings and waterfall skyscrapers to a tornado-shaped arena called Cyclone Stadium.
Joining the previously announced voice cast, including Leah Lewis and Mamoudou Athie as Ember and Wade, respectively, are Ronnie del Carmen as Ember's soon-to-be-retired dad, Bernie; Shila Ommi as Ember's love-seeking mom, Cinder; Wendi McLendon-Covey as Wade's stormy and Air-Ball-loving boss, Gale; Catherine O'Hara as Wade's welcoming mom, Brook; Mason Wertheimer as Ember's admiring earth neighbor, Clod; and Joe Pera as an overgrown city bureaucrat, Fern. Directed by Peter Sohn, produced by Denise Ream, p.g.a., and executive produced by Pete Docter, Elemental features a screenplay by John Hoberg & Kat Likkel and Brenda Hsueh with story by Sohn, Hoberg & Likkel and Hsueh. The film's original score was composed and conducted by Thomas Newman.
---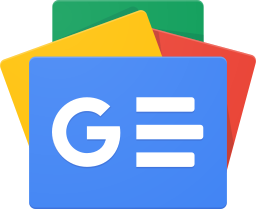 Stay up-to-date and support the site by following Bleeding Cool on Google News today!