There are a lot of unknown factors in the movie industry right now with the coronavirus halting productions and delaying movies. At the moment, the releases that are being impacted are the ones that were set to come out in March and April. At the moment the first big release of May is Black Widow and Disney hasn't announced any plans to delay the movie and some promotion has been in the works for months. Like Empire and their latest covers for Black Widow. One of which we can't post directly but here is a twitter link.
Marvel's deadliest Avenger is back. Empire's #BlackWidow issue – going on set and talking to Scarlett Johansson, Florence Pugh, David Harbour, Rachel Weisz and more – is on sale from Thursday 19 March. READ MORE: https://t.co/upiiArZWRq pic.twitter.com/cY3QNmH5Xw

— Empire Magazine (@empiremagazine) March 13, 2020
As always the subscriber covers are where it's at and this month the Black Widow cover is by artist Jen Bartel. Nothing too fancy, nice and simple, you can't say no to that.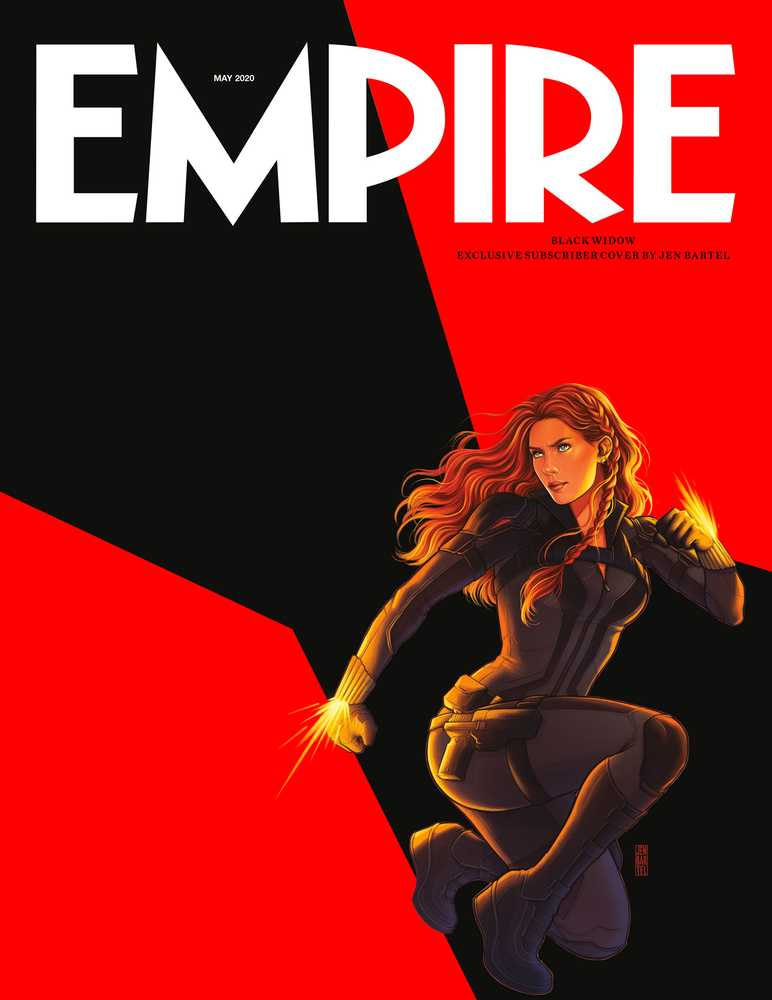 We should know sooner rather than later whether or not movies coming out later in the summer are going to be delayed as well. Black Widow is the first big one out the gate for Disney and probably one of the bigger blockbusters set to come out after all of the coronavirus delays. Whether it'll still come out or if theaters will be open for people to see it remains to be seen.
Black Widow, directed by Cate Shortland, stars Scarlett Johansson, Florence Pugh, David Harbour, O. T. Fagbenle, Rachel Weisz, and Ray Winstone. It will be released on May 1, 2020.