Exploring 'Star Trek: TNG' Through The Eyes Of An 11-Year-Old
It's interesting to see what you can learn from the mind of a kid. Star Trek: The Next Generation spawned dozens of inspired minds to create and explore in various ways, both creative and productive over the years. But rarely do we get to go back and see that kind of sparked interest from the time it happened. Which is what makes the book we're reviewing today a little special, as we explore A Field Guide To The Aliens Of Star Trek: The Next Generation.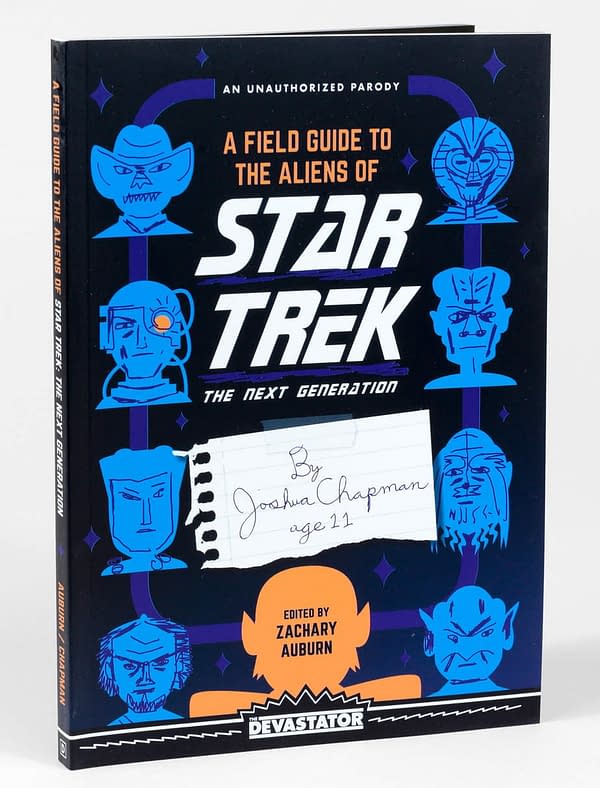 The book itself is marketed as "an unauthorized parody" where it is said to be written back in the early '90s by a boy named Joshua Chapman, who cataloged all of the aliens on TNG and created a sort of zine series with them that grew in popularity. As it is written in the front of the book, Zachary Auburn got a hold of these and explored the mindset of an unhappy child in adolescence, who was dissecting his favorite sci-fi show. He loved Data, got frustrated with Troi, and took all of the alien races apart with a star rating system. After tracking Joshua down, Auburn got permission to reprint the zines with more information in this singular collection.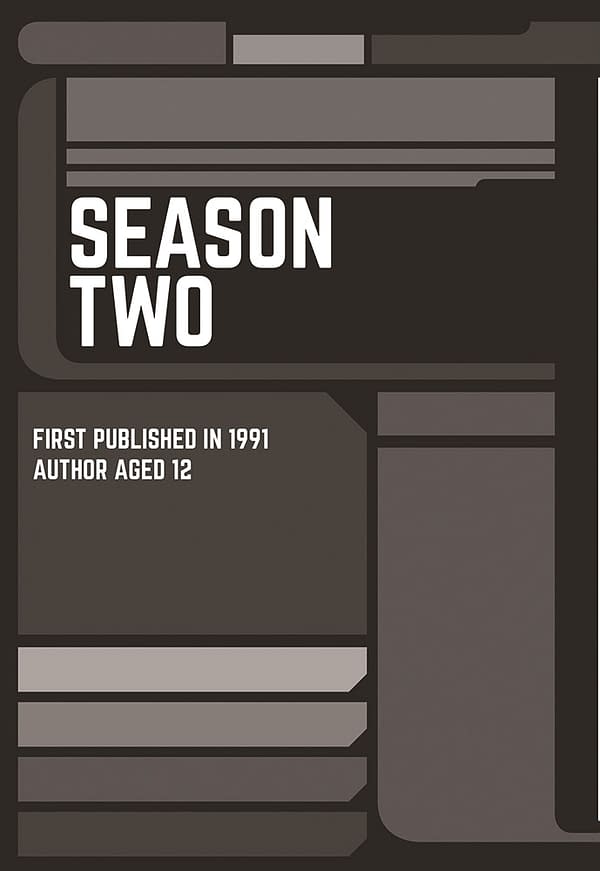 Because the book is a parody, they can use images from Paramount as a reference without it being a ripoff or stealing from their IP. Just in case you're curious how in the hell they managed to get all the black-and-white stills you see in the book. Everything has been re-written from the original text, and even includes sketches the young Joshua did at the time for some characters like Worf (seen below). I have a soft spot in my heart for these kinds of books, as I remember picking up the Nitpicker's Guide series for TNG as they pointed out all of the bloopers and mistakes LONG before Memory Alpha's website was even thought about. Much in the same vein, you have an inspired mind taking apart the aliens on the series for what they are: variations of humans with different wrinkles on their faces.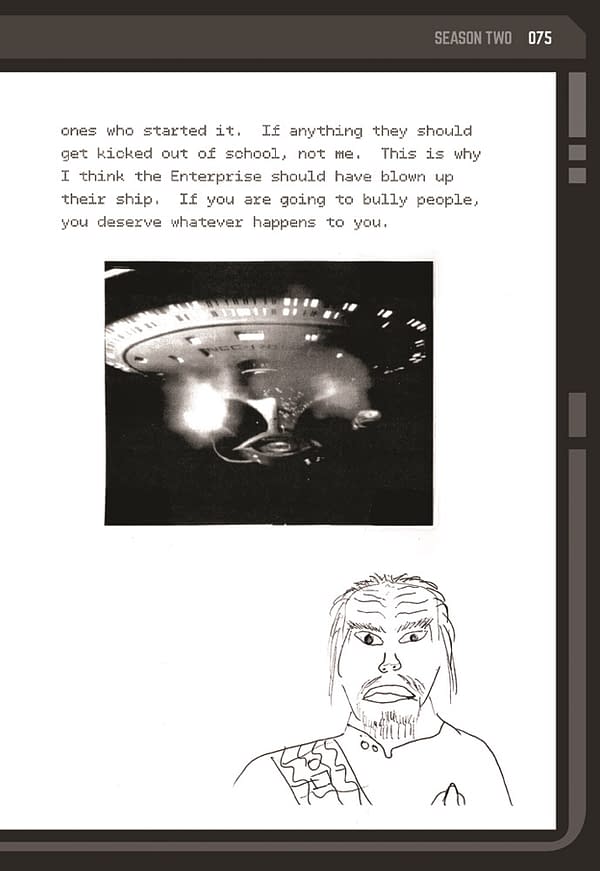 Some of the chapters in the book are pretty kind of some of the designs, while others are down-right rude and take the designs apart piece by piece. A good example, as seen below, is the Pakleds. A race from Season 2, they're basically made to look stupid in the eyes of Joshua. And with good cause, as they were one of the worst concepts to be added to TNG during what was a pretty weak season. You get unabashed honesty next to that one-star rating, as the aliens get what's coming to them both on screen and in print. The entire book takes each alien from the series and the films and gives them a full retrospective that is quite insightful and hilarious for a teenager.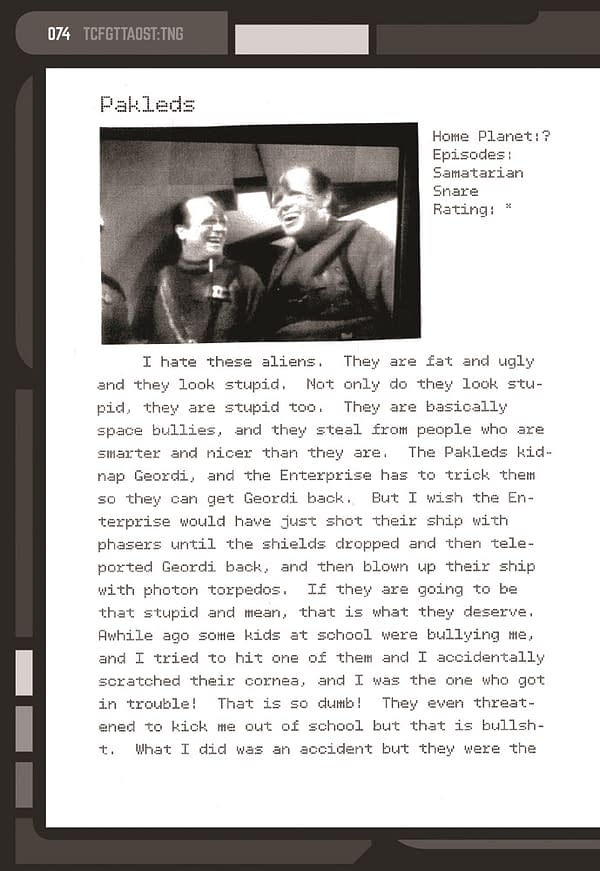 I enjoyed the book to a degree, as there are just some chapters in here where you can tell he's going through some "issues" and doesn't really have an outlet for it beyond the zine. I'm not saying they're bad, but they are on occasion uncomfortable to read. And that's kind of how a child's mind works as everything is put on display and very little is kept tidy. If you enjoy off-beat material revolving around Star Trek, I would recommend snagging A Field Guide To The Aliens Of Star Trek: The Next Generation.