Fantastic Beasts: The Crimes of Grindelwald – New Poster, Image, and Jacob Kowalski's Loyalty
The next chapter of the Fantastic Beasts series is right around the corner so that means that Warner Bros. has kicked the promotional material up into high gear. That means some new material for all to see. First we have a new poster that was shared on the official Fantastic Beasts: The Crimes of Grindelwald Twitter the other day featuring most of the main cast.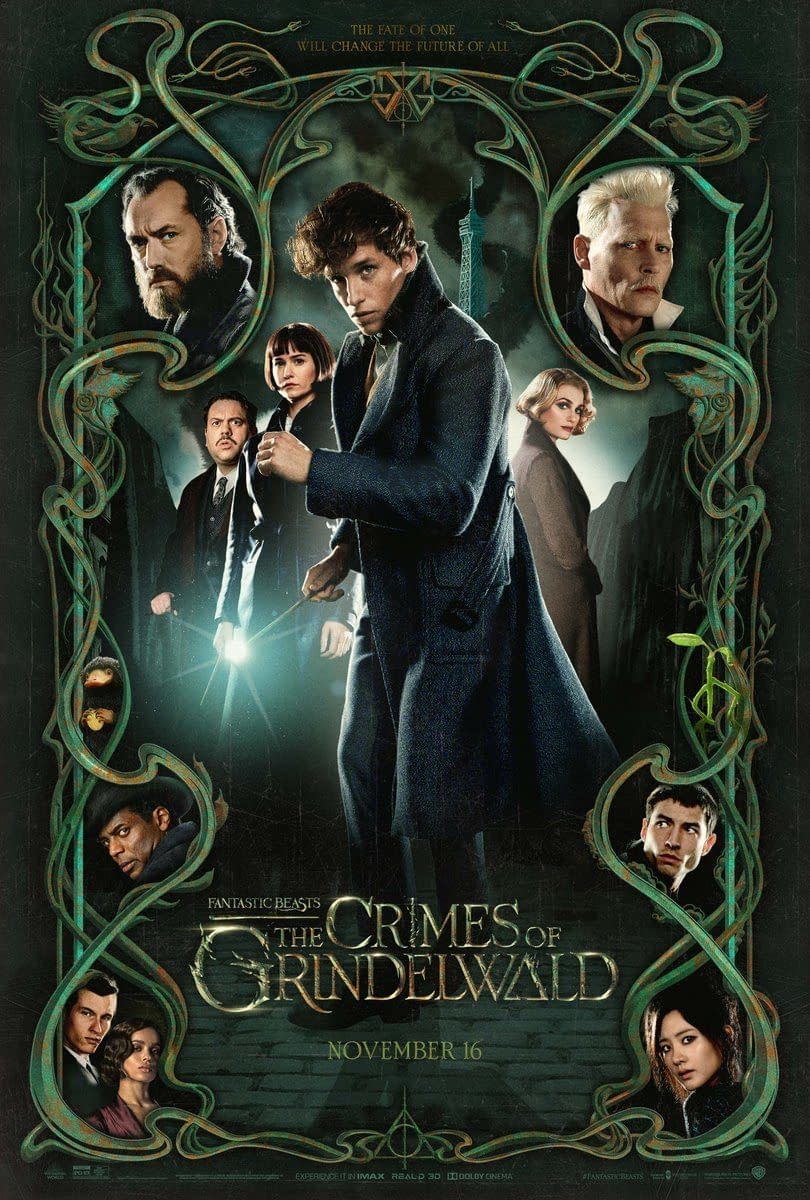 Meanwhile, over at USA Today, they are doing the fall preview. Dan Fogler, who plays human Jacob Kowalski, is all about loyalty to his friend Newt Scamander.
"His heart is just bigger than his whole torso," Fogler says of his character. "This is an epic, gigantic movie and you have lovely little moments of these brothers trying to help each other out." And they need to be a tighter unit than ever: "The good guys are being tested, and the bad guys are rising up and trying to level the playing field."
We also got a new image on top of that.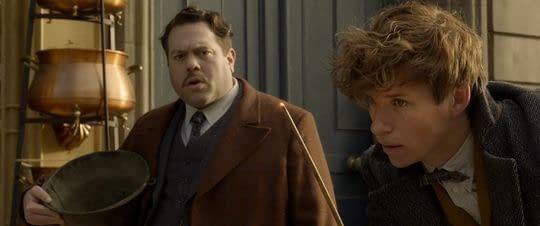 There are a lot of characters that could go either way when it comes to where they fall as far as sides go. While we know that Grindelwald eventually loses much like any good villain there are some things he says that make some amount of sense. Who is left standing by the end of this movie and whose side they are on is going to be the interesting part since we already know that Dumbledore and Grindelwald both survive.
Summary: The second installment of the 'Fantastic Beasts and Where to Find Them' series, which follows the adventures of Newt Scamander.
Fantastic Beasts: The Crimes of Grindelwald, directed by David Yates, will star Eddie Redmayne, Katherine Waterston, Dan Fogler, Alison Sudol, Ezra Miller, with Jude Law and Johnny Depp. It will be released on November 16th.