Netflix has a new original movie coming out this month and they released a trailer and poster for the production. It's another alien invasion movie but with the twist that one man knows that it's coming and no one believes him. The cast is the thing that's going to set this one apart from other action movies. It stars the fantastic Michael Peña who is better known for his comedic roles than his dramatic ones. We also get the wonderful Lizzy Caplan and Mike Colter from Luke Cage as well. While the idea for this one doesn't look like the most original the casting is and that might make it worth a stream. The Netflix original movies have been very hit or miss and they could use a good science fiction movie.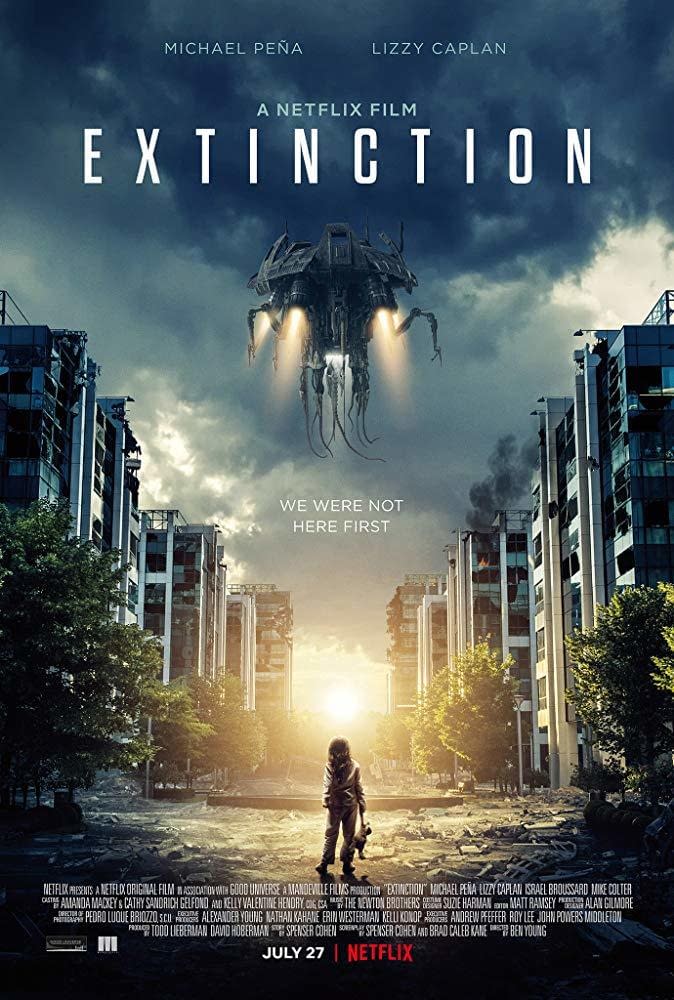 Summary: A father has a recurring dream of losing his family. His nightmare turns into reality when the planet is invaded by a force bent on destruction. Now, fighting for their lives, he comes to realize an unknown strength to keep them safe from harm.
Extinction, directed by Ben Young, stars Michael Peña, Lizzy Caplan, Mike Colter, Emma Booth,Israel Broussard, and Tom Riley. It will be released on Netflix on July 27th.
Enjoyed this article? Share it!