Meet Steve The Penguin In First Trailer For Disneynature's 'Penguins'
It's been over a decade since penguins took over as the reigning kid-popular animal thanks to March of the Penguins and Happy Feet. Disney knows this, and today they released a trailer for a new feature film from Disneynature called simply- Penguins.
It's Earth Day, and while we still have no movement on a long-rumored Captain Planet movie, we do have some aquatic bird friends to celebrate.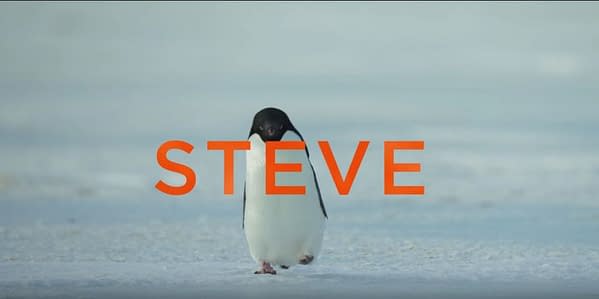 In the trailer we meet Steve the adelie- looking for that special lady to start a family with. The real star here is whomever cut the trailer, presenting it as a family-situational comedy that just happens to be set in the arctic.
Just from the trailer alone you get the impression that Disneynature has a fabulous sense of humor in creating the narrative for this nature feature film. Steve's lady leaving him "alone with the kids" is of course something the modern family man can identify with, no matter if he gets chased by leopard seals and orca on a daily basis.
The footage is gorgeous (of course), and the use of Imagine Dragons' "Thunder" works, strangely enough. Penguins are still a really big deal in my household, so I'll definitely be seeing this film on opening day.
Disneynature's Penguins is set to hit theaters on Earth Day 2019.