First Trailer for Renee Zellweger as Judy Garland in 'Judy' Is Here
We still can't get over how amazing Renee Zellweger looks as Judy Garland in the upcoming biopic about the actress. Following the final year of Garland's life, Judy looks to be another lushly produced film about a larger than life personality.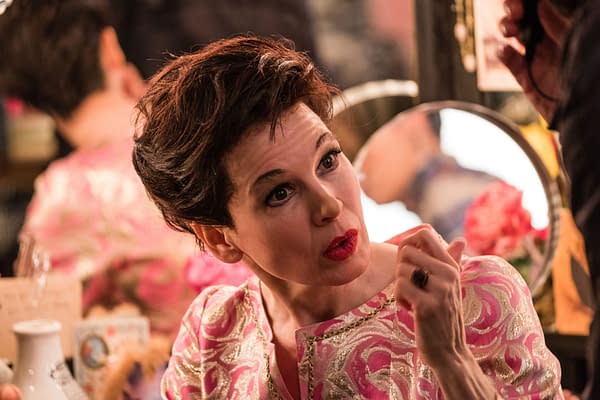 "It was such a joy learning about the magnificence of this person," Zellweger told Entertainment Weekly about the process of becoming such a legendary figure. "I always admired her. She was so quick and so funny. She could hit the ball back with the best of them."
Finn Wittrock (American Horror Story) as Mickey Deans, Garland's fifth husband; Michael Gambon will play Judy's manager, Bernard Delfton; Rufus Sewell plays her third husband Sid Luft; Bella Ramsey (Game of Thrones) plays Lorna, Garland and Luft's daughter; and Gemma-Leah Devereux plays a young Liza Minnelli, Garland's daughter with director Vincente Minnelli.
Judy is set to hit theaters on September 27th 2019.