The Flashpoint Directors Explain How They Got the Job
The Flashpoint movie has run into several problems on its way to the big screen. It went from just a Flash movie to Flashpoint and, in the process, lost two directors and its release date along the way. The movie was in disarray, but it looks like things might be back on track. John Francis Daley and Jonathan Goldstein landed the job after co-writing the wildly popular Spider-Man: Homecoming and directing the comedy Game Night for Warner Bros. They were clearly happy with what the pair brought, and Collider caught up with both of them to ask how it went down. Goldstein says that they were handed a list and asked if there was anything they wanted.
"They gave us a list of DC properties and said, 'Is there anything you'd be interested in?', in no way promising us anything at all."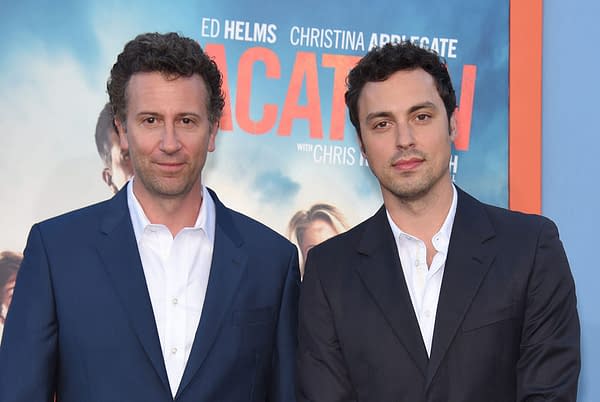 Daley said that Warner Bros. liked what they had done in the past and gave them a choice to pick what they might want to work on. It turns out both of them are huge fans of the character, so the fit seemed obvious.
"They were interested in us because of Game Night and Spider-Man. Because of that combination they did kind of say, 'We'd like you to consider one of our movies.' So we read a number of the scripts, and that was one—we're huge fans of the character, I collected the comic books as a kid. It was an exciting possibility."
Goldstein said that the reason why they were drawn to Barry Allen is because he's a hero that isn't perfect. He's new at this and he doesn't know what he's doing, which makes everything more relatable.
"Just the fact that the character is unique from other superheroes in that he doesn't completely have his shit together like Superman does. It's more of a ground-level superhero."
It was the same thing that drew them to Peter Parker; they both like the hero that hasn't quite got a handle on being a hero thing.
"It's a relatable way in to a superhero movie in some of the same ways that Peter Parker was for the Marvel side of things."
The fact that Warner Bros. gave them the pick of what they want speaks highly of the pair and what the studio must think of Game Night. At the moment we have no release date on Flashpoint, but now that it has directors, things should get moving quickly. This movie is rumored to be the one that is going to soft reboot the entire DC Extended Universe, and they probably want that done sooner than later.