Posted in: Casting, Movies, Netflix | Tagged: george clooney, Good Morning Midnight, netflix
---
George Clooney set to Star and Direct "Good Morning, Midnight"
Netflix is continuing to roll out ambitious projects, with George Clooney lined up to star in an adaptation of Lily Brooks-Dalton's Good Morning, Midnight. Clooney will also be directing the film, which has a screenplay from The Revenant's Mark L. Smith. Good Morning, Midnight follows Augustine (Clooney), a scientist who was been stranded in the Arctic as he races to make contact with Mission Specialist Sullivan, who is on board a space craft orbiting the earth. The reason for Augustine's haste? Something is terribly wrong with the world as we know it:
Augustine, a brilliant, aging astronomer, is consumed by the stars. For years he has lived in remote outposts, studying the sky for evidence of how the universe began. At his latest posting, in a research center in the Arctic, news of a catastrophic event arrives. The scientists are forced to evacuate, but Augustine stubbornly refuses to abandon his work. Shortly after the others have gone, Augustine discovers a mysterious child, Iris, and realizes that the airwaves have gone silent. They are alone.

At the same time, Mission Specialist Sullivan is aboard the Aether on its return flight from Jupiter. The astronauts are the first human beings to delve this deep into space, and Sully has made peace with the sacrifices required of her: a daughter left behind, a marriage ended. So far the journey has been a success. But when Mission Control falls inexplicably silent, Sully and her crewmates are forced to wonder if they will ever get home.

As Augustine and Sully each face an uncertain future against forbidding yet beautiful landscapes, their stories gradually intertwine in a profound and unexpected conclusion. In crystalline prose, Good Morning, Midnight poses the most important questions: What endures at the end of the world? How do we make sense of our lives?
Good Morning, Midnight was named one of the best books of the year in 2017 by Shelf Awareness, as well as the Chicago Review of Books. Novelist Colson Whitehead named Good Morning, Midnight his favorite book of 2016.
George Clooney will be joined by his producing partner, Grant Heslov, in bringing Good Morning, Midnight to life. Production is slated to begin in October, and the finished project will premier on Netflix.
---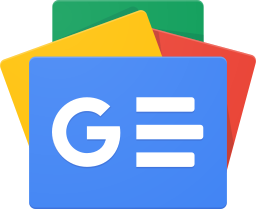 Stay up-to-date and support the site by following Bleeding Cool on Google News today!