Ghost of Tsushima Film Gets An Update from Director Chad Stahelski
The director of John Wick recently offered his (optimistic) update on a live-action adaptation of the popular Ghost of Tsushima video game.
---
It's obviously the era of adaptations, with video games, comic books, and anime properties all being up for grabs when it comes to live-action interpretations from Hollywood. Then there's the very recent surge in popularity of HBO's The Last of Us, earning award-season buzz (if you know, you know) and insane traction from mainstream audiences, making video game title adaptations even more viable to studio executives.
Of those prospective iterations, a live-action adaptation of the action-adventure game Ghost of Tsushima has been tossed around since 2021 (the game barely launched in 2020) after receiving significant acclaim and selling nearly 10 million copies since its release. And for those who are unfamiliar with the game, players of Ghost of Tsushima play as Jin Sakai, a samurai on a quest to protect Tsushima Island during the first Mongol invasion of Japan.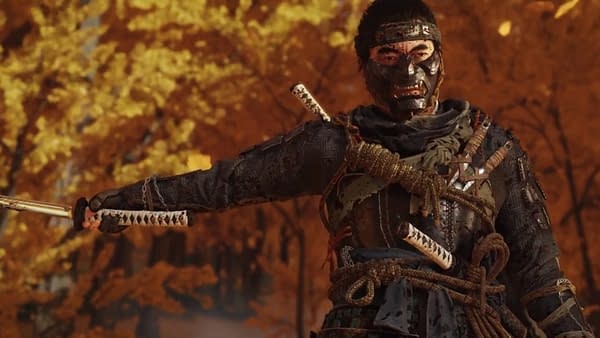 When first confirmed to be discussing possible avenues with director Chad Stahelski, Head of PlayStation Productions Asad Qizilbash noted, "We're excited to be partnering with Chad and 87Eleven Entertainment to bring their vision of Jin's story to the big screen. We love working with creative partners like Chad, who has a passion for our games, ensuring we can create rich adaptations that will excite our fans and new audiences." However, it's been very quiet on that film front until a recent interview with the film's potential director setting up hopes for something to move forward.
Ghost of Tsushima Status: (Kind of) In Development
Now, during a conversation with Total Film, John Wick director Chad Stahelski offered fans a somewhat promising new update about the future of the live-action adaptation, telling the publication," [Ghost of Tsushima] would be my favorite to do next. Without going into crazy detail, it's something I'm super interested in. We have a really great script. We have a really good creative team behind it. It's just about getting all the business end of things locked in." He then elaborates on its requirement to have everything in place, explaining, "It's kind of in that little bit of flux where everybody is trying to tighten up the deal to get everything going and to make sure we do the best with it. It's a simple thing: getting a great script and starting to put together a cast. It just takes a lot of moving parts."
Are you looking forward to a possible Ghost of Tsushima movie?