Guillermo del Toro Sets Next Animation Project At Netflix
Guillermo del Toro will direct an animated feature film adaptation of novel The Buried Giant for Netflix, after their Pinocchio success.
---
Guillermo del Toro will follow up his Oscar-nominated animated film Pinocchio with an adaptation of The Buried Giant for Netflix. The novel, by author Kazuo Ishiguro, tells the story of "an elderly Briton couple, Axl and Beatrice, living in a fictional post-Arthurian England in which no one is able to retain long-term memories." Guillermo will direct from a script by Matilda The Musical's Dennis Kelly. ShadowMachine's stop motion studio will serve as the production's home base, as it did for Pinocchio. Deadline had the news of the film.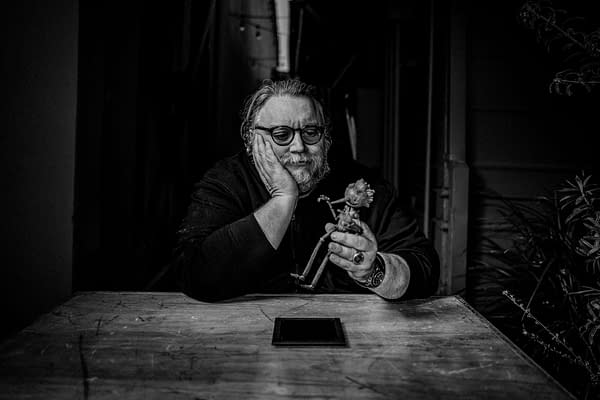 Netflix Should Consider Itself Lucky To Have Guillermo del Toro
"Guillermo del Toro is a visionary filmmaker and master of his craft," Stuber said. "We couldn't be more proud of the prestigious recognition for his Pinocchio, and we're pleased to continue our creative partnership as he develops his next project with Netflix." Said del Toro: "The Buried Giant continues my animation partnership with Netflix and our pursuit of stop-motion as a medium to tell complex stories and build limitless worlds. It is a great honor and greater responsibility for me to direct this screenplay which Dennis Kelly and I are adapting from Kazuo Ishiguro's profound and imaginative novel."
Pinocchio was a huge success for Netflix, as have del Toro's other originals for the streamer. None bigger than the story of the wooden boy come to life, as it is the far and away frontrunner to take home the Oscar in a couple of weeks. That is a major feat; since the category of Best Animated Feature was added to the awards in 2000, only six non-Disney films have won the statue. From the subject matter, The Buried Giant could be another. No word on a timeline for production yet, but as with all things Guillermo del Toro, the wait will be the hardest part.