Halloween Details Emerge from CinemaCon 2018 Universal Presentation
Halloween details have been hard to come by, but at CinemaCon this afternoon the plot and such came into focus a bit more. As part of a presentation to exhibitors and press, footage from the film was shown, and star Jamie Lee Curtis was on hand to discuss the film — and also issue an apology of sorts about Halloween: H2O:
"This isn't the piece of sh*t we made back in the '90s and I apologize for anyone who had to endure it!"
Apology accepted!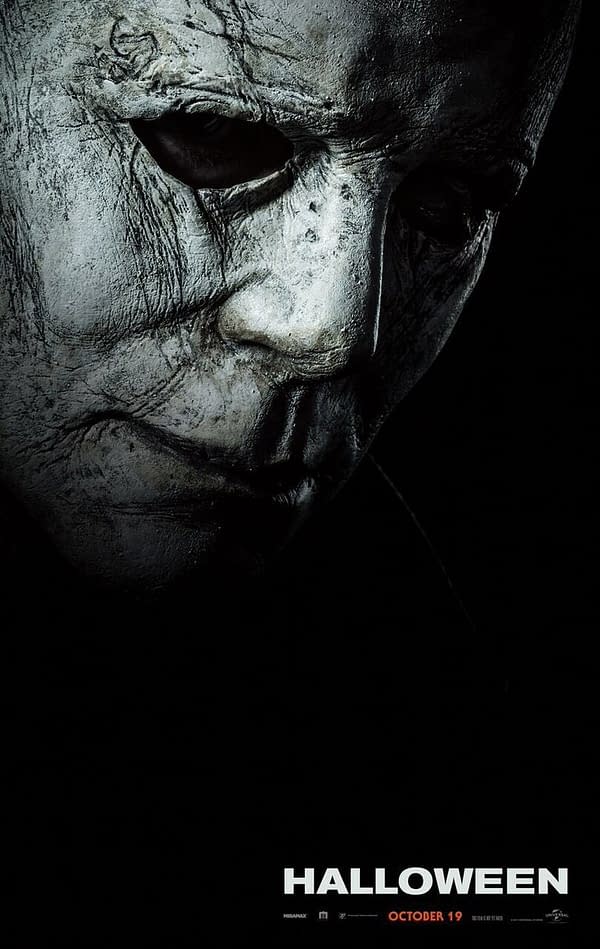 It looks like what's happening is that this one takes place on Halloween night 40 years after the original films events take place. As we know already, all other sequels to the the original are being ignored for a fresh start. While it is being rumored that they are no longer brother and sister, that has not been confirmed. Michael has been institutionalized and Laurie has been preparing for his return for 40 years, turning herself into a Sarah Connor-type badass.
So it sounds like all continuity is out the window then. Fans will have mixed reactions to this, but I am fine with it. John Carpenter himself has gone on record saying that he wishes they had not made that call, and I agree with him. It always felt forced, and then the rest of the series, as much as I love it, tried way too hard to keep everything in the family so to speak. I love all of the Halloween films so much (except for the second Zombie film — sorry, it is not good), and I am ready for a fresh start with Michael.
Hopefully this trailer gets released soon. If they had a finished trailer to show to the crowd then it shouldn't be long at all.
Halloween hits theaters on October 19.