'Halloween' Hits 4K, Blu-ray Today and It Looks Fantastic!
Michael Myers comes home today as last years horror hit Halloween is now on 4K Blu-ray/Blu-ray/DVD. The film brought the horror icon back to the big screen to take on Laurie Strode (Jamie Lee Curtis) again, 40 years after the fateful night that brought them together in the first place. The film was a huge success, grossing $253 million worldwide on a $10 million budget. Universal sent us the 4K combo pack, so let's take a look at 2019's first big horror home video release.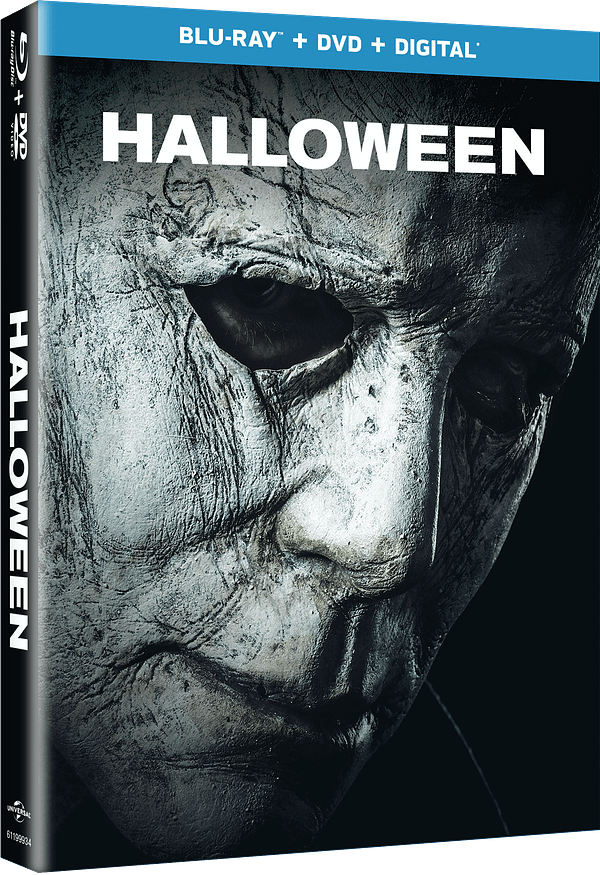 I enjoyed the film and was very anxious to get my hands on this release to see it in 4K. It does not disappoint, as the film looks great both on UHD and regular 1080p Blu-ray. It was shot digitally, and the upscaled 4k brings with it crystal clear definition, deep colors, and very little grain. The color palette of the fall lends itself so well to UHD, and the scenes outside especially during the day are standouts. Sound-wise, nothing here is going to blow you away, but those with a quality set-up will appreciate the clarity and sound cues throughout.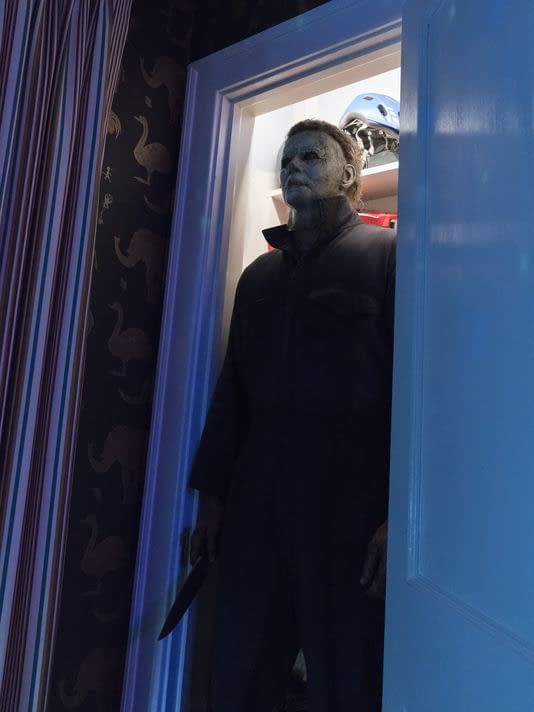 Special features are where this disc suffers. No commentary track is included, which is sadly becoming the norm. I would have loved to hear David Gordon Green, Jason Blum, John Carpenter, and Jamie Lee Curtis offer insight on the film and talk in detail about the process of making it. That is a shame. Here is a list of the special features:
Deleted/Extended Scenes

Extended Shooting Range
Shower Mask Visit

Jog to a Hanging Dog
Allyson and Friends at School
Cameron and Cops Don't Mix
Sartain and Hawkins Ride Along
Back in Haddonfield: Making Halloween
The Original Scream Queen
The Sound of Fear
Journey of the Mask
The Legacy of Halloween
The deleted scenes are nothing to write home about, nothing there that needed to be in the film. All five of the included mini-docs are short and were released on YouTube before the film's release. There is not big making-of doc, not a lot of behind the scenes footage. Nothing really. They dropped the ball here for sure and makes me wonder if like the original this one will get 1,853 releases in the future that may include more.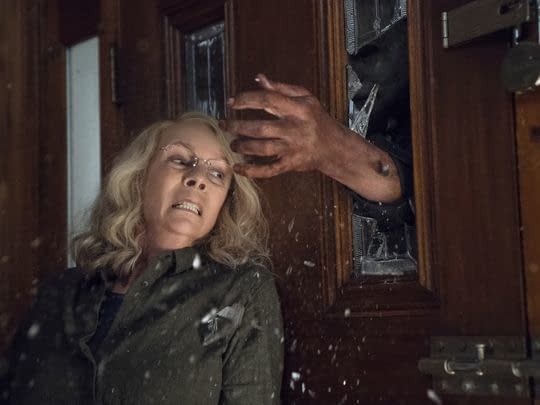 Overall, if you liked this film in theaters you should add it to your collection at home. It looks fantastic and is the best sequel in the franchise. I really wish there was more on the disc, but what can you do. This is available to purchase in stores and digitally today.