All Eight Harry Potter Movies Are On HBO Max Right Now
Harry Potter fans rejoice: all eight films of the epic series are available to stream right now on HBO Max. The service launched today, and after some initial confusion based on comments by HBO Max Chief Content Officer Kevin Reilly, the films are viewable today. The Sorcerer's Stone, The Chamber of Secrets, The Prisoner of Azkaban, The Goblet of Fire, The Order of the Phoenix, The Half-Blood Prince, and The Deathly Hallows Part 1 and Part 2 are all available to stream right now. Harry Potter is a massive get for Warner Bros. and the new service, even though WB produced the films, NBC Universal had a contract signed back in 2016 for the streaming, TV, and digital rights.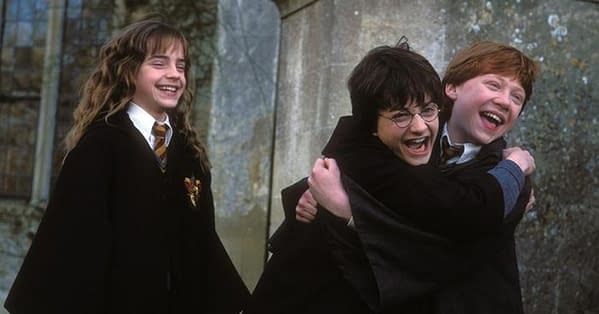 Harry Potter Was a Must For The Service
It would be hard to imagine any service powered by Warner Bros. not featuring the eight Harry Potter films. The series is the highest-grossing franchise of all-time, taking in over $7 billion worldwide from 2001-2011. Crazy to think that the film series only lasted a decade, and ended nine years ago. That has not waned interest in the franchise at all, as sequel series Fantastic Beasts is prepping a third film (and will also be available on HBO Max), the Wizarding World of Harry Potter continues to sort people into houses, and the theme parks located in California and Florida at Universal Studios pack in visitors. Well, at least before the current situation started.
Personally, I grew to love the series. I didn't at first, the third and fourth films are the ones that won me over, but I have grown to love the first two films as well. We recently showed the first one to our daughter, and she went wide-eyed more than a few times while watching, proving that as time slips by, Harry Potter will continue to enchant generations to come.