IFC Midnight Film The Wretched Hits Digital, And Drive-Ins May 1st
The Wretched is a new horror/thriller from IFC Films' Midnight label, and it looks very creepy. It almost feels like a coming of age horror film. Featuring some striking visuals and what looks like really spooky effects, this one should be on horror fans radar for sure. That is not what is most interesting about the release of The Wretched, though. No, the most interesting part is that when it debuts on Mat 1st on digital platforms, it will also release at the drive-in. The film is looking to take advantage of the surge in popularity of the drive-in during the ongoing situation we all find ourselves in, and The Wretched will open in six drive-ins around four different states. It will be paired with True History of the Kelly Gang.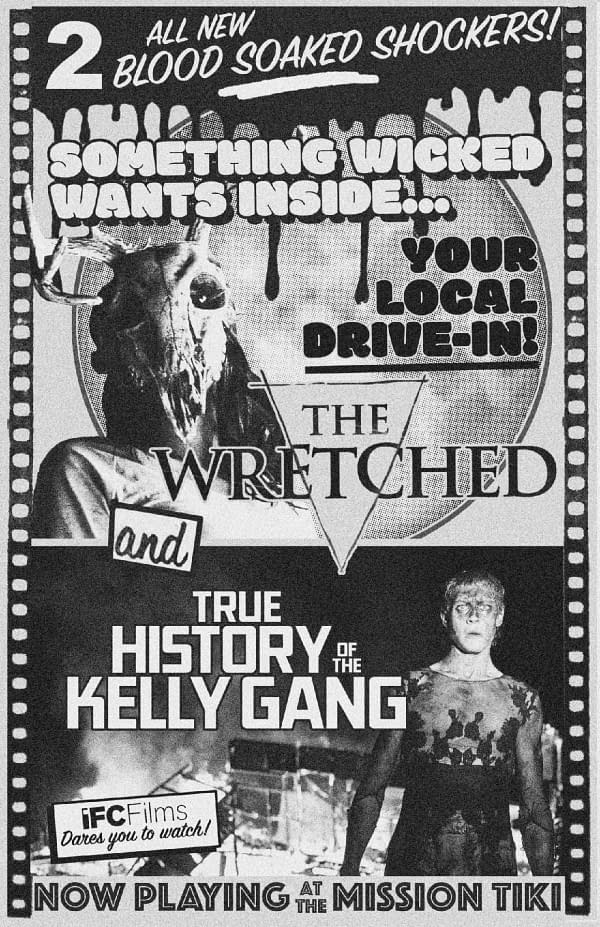 The Wretched Synopsis and Trailer
Following his parents' separation, a rebellious teenage boy, Ben, is sent to live with his father for the summer and work at the local marina in order to gain some form of discipline. The idyllic tourist town offers little solace for him, however, as he is forced to deal with the local, privileged teens and his father's new girlfriend. Ben's problems grow increasingly disturbing when he makes a chilling discovery about the family renting the house next door. A malevolent spirit from the woods has taken a hold of the parents and starts playing a sinister game of house, preying upon the children and wiping away any trace of their existence. Ben's suspicions of the supernatural horrors go unheeded and he launches a perilous crusade in order to put an end to the skin-walking witch's reign of terror. Chilling and suspenseful, THE WRETCHED offers a modern update to the retro young hero's mission like that of The Goonies, and promises to make viewers wary of every dark corner they encounter after witnessing its terrifying tale.
The list of drive-ins the film will open on May 1st can be found below. I have to say, this is a fantastic idea, and kudos to them for trying it. I only wish my local drive-in here in Ohio would carry this double feature, I would be there in a heartbeat.
Something Wicked Wants Inside…
Your Local Drive-In!
The Wretched will be opening on May 1st
at the following Drive-In theaters:
West Wind Glendale Drive-in // Glendale, AZ
West Wind Sacramento Drive-in // Sacramento, CA
Ocala Drive-In // Ocala, FL
Sweet Onion Cinemas // Vidalia, GA
Mission Tiki Drive In // Montclair, CA
Starlight Drive-In Theatre //Atlanta, GA